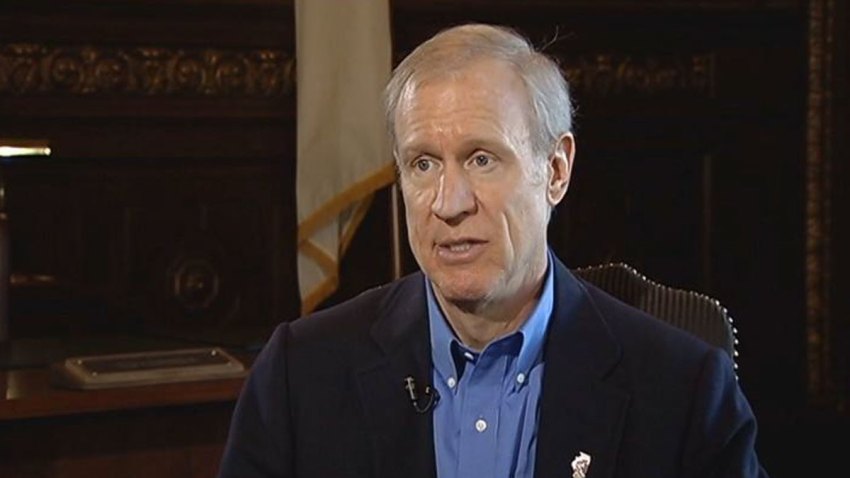 Gov. Bruce Rauner established the Illinois Business and Economic Development Corporation Wednesday, a privately run and funded corporation dedicated to bringing new business to the state.
Rauner used an executive order to direct the state's economic development agency to work with the newly formed not-for-profit corporation.
Oversight of the newly minted corporation will be handled by the state's commerce agency who will be responsible for approving any incentives offered by the ILBEDC.
"The Executive Order directs the Department of Commerce to work collaboratively with the ILBEDC," Kyle Ann Sebastian of the Illinois Department of Commerce and Economic Opportunity told Ward Room. "The business community, economic development stakeholders and Department of Commerce leaders incorporated the ILBEDC."
Rauner previously negotiated a deal with House Speaker Michael Madigan last year to create a private-public partnership within the Department of Commerce and Economic Opportunity focused on creating economic development. Over a dozen states have similar private-public partnerships.
The deal fizzled due to Rauner's concerns over a sunset provision that would have required a private contract review in three years.
"This could've been a law that could've been on the books for nearly a year," Madigan's spokesman Steve Brown told Ward Room.
Nonetheless, Rauner's democratic counterparts remain skeptically optimistic about the governor's executive order.
"We'll look carefully at all this," Brown said. "No one is against bringing businesses to Illinois."
Illinois is following the successful corporation models of states like Ohio, Texas and Michigan.
Wisconsin's corporation model, on the other hand, has been riddled with problems since its establishment in 2001. The state has doled out $126 million without a formal review and have had a hard time recovering loans from struggling companies.
Rauner claims that transparency will not be an issue with the new corporation due to the public disclosure of donors and a conflict-of-interest policy for board members. In addition to these policies, Rauner promises public board meetings and corporate records that will be subject to Freedom of Information Act requests.