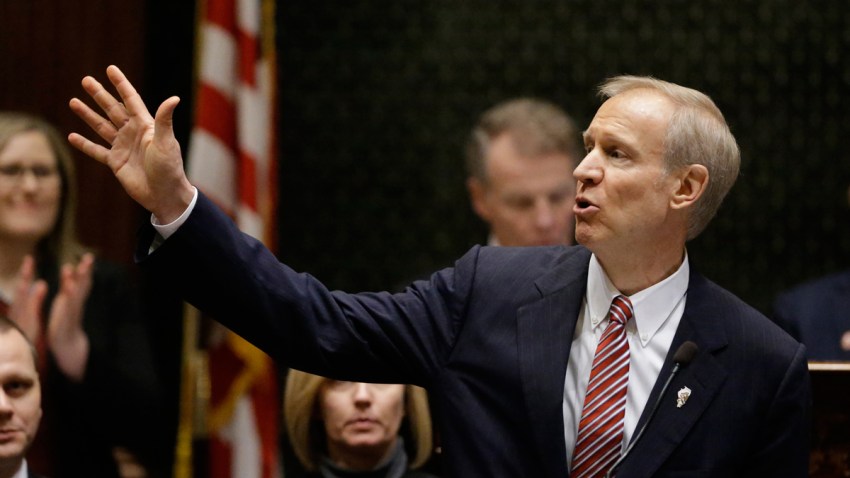 Gov. Bruce Rauner won't file his personal income taxes by the Wednesday, April 15 deadline, according to a spokesman.
As he did last year, the Illinois Republican will file an extension.
Rauner, whose massive personal wealth makes him one of the richest men in Illinois, will be among a few multi-millionaire individuals to reap a gross windfall this tax season.
Rauner could reap a tax break of more than $750,000 now that Illinois' temporary 1.25 percent income tax surcharge has expired. All Illinois taxpayers can take advantage of the break, which came about when lawmakers did not renew the temporary income tax hike instituted under former Gov. Pat Quinn.
The Huffington Post reported that Rauner, who earned $61 million in 2013, will profit from the state's lower tax rate. Rauner opposed restoring Illinois' now-expired income tax hike, which generated millions in revenue. He also announced plans to slash spending in other areas such as a $1.5 billion cut to Medicaid and a new pension plan he says could save $2.2 billion.
Rauner recently suspended $26 million in social services and public health grants to narrow a $1.6 budget gap.
Other Democratic legislators have pushed for raising the income tax rate once again. Those rates decreased on Jan. 1 from five percent to 3.75 percent for individuals, reducing revenue by an estimated $5.7 billion next year.