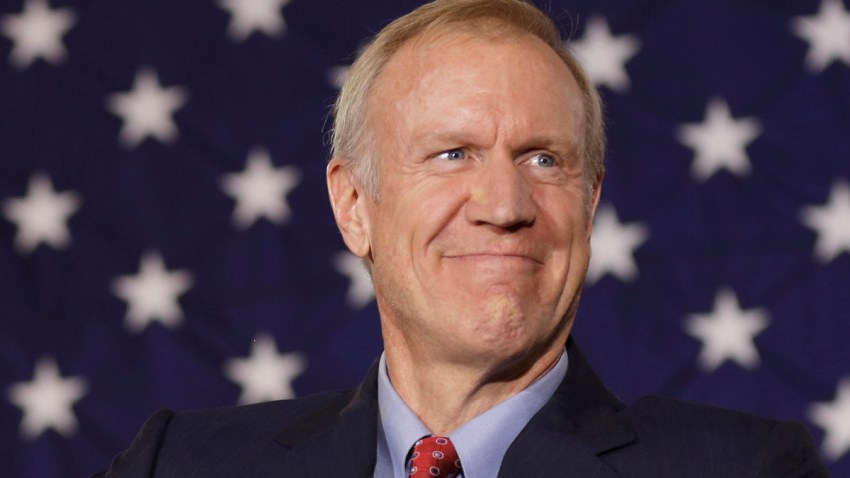 Gov. Bruce Rauner says he would sign legislation allowing voters to recall the mayor of Chicago, but he says the law wouldn't apply to Rahm Emanuel.

Rauner said Monday he hasn't studied the measure introduced by Democratic state Rep. LaShawn Ford. But he says based on what he's been told "I would sign that bill."

The Republican also says he supports recall provisions for all elected officials, and "that would be the best bill to pass."
"I'm broadly supportive of the recall concept in general for all elected officials," he said.

Rauner says his attorneys advised him that a recall law would apply only to lawmakers elected in the future, not sitting office holders.

Ford proposed the bill after Chicago released squad-car video of a white officer shooting a black teen 16 times, sparking heavy criticism of Emanuel.

Illinois law only addresses the recall of a governor.
Rainer said he was "disappointed" in the mayor and Cook County State's Attorney Anita Alvarez for the recent crisis in the Chicago Police Department.
In addition to the recall efforts and addressing issues with the Chicago Police Department, Rauner clarified his position on funding for Chicago Public Schools.
"Chicago Public Schools are in dramatic trouble," he said. "It's outrageous what happened to the schools."
Rauner said while the school system is "looking at a disaster somewhere in the next nine months," Springfield likely won't be bailing them out.
"The mayor will attempt to say Springfield owes us to send us lots of cash," he said. "Let me be clear, that is fundamentally wrong, that is fundamentally not true."
Copyright AP - Associated Press