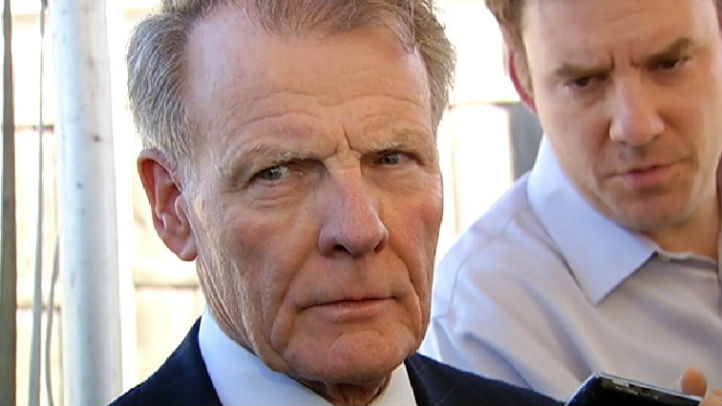 Illinois Policy Action, an arm of the Gov. Bruce Rauner-aligned Illinois Policy Institute, released a trailer for their upcoming documentary about House Speaker Mike Madigan Thursday.
The 60-minute doc, titled "Madigan: Power, privilege, politics," will be released online and in "select movie theaters throughout the state" during the second week of October, only weeks away from the November election.
"Illinois is one of only 14 states without term limits, and this documentary highlights the influence an officeholder can wield in the absence of term limits," an Illinois Policy Action statement reads. "Madigan became an Illinois legislator in 1971 and has been Speaker of the House in Illinois for all but two years since the time Madigan has been Speaker, Illinois has had six different governors, more than 200 state senators and more than 500 state representatives."
The trailer features sweeping shots of the Chicago skyline and includes the aforementioned numbers. Madigan has served as the state's House Speaker for all but two years since 1983. The nearly two minute spot asks, "how long can one man rule unopposed?" Illinois Policy Action denied Ward Room's request for an advanced look at the documentary.
According to Illinois Policy, the film features some heavy hitters in Illinois politics, including the Chicago Tribune's John Kass, University of Illinois professor and political observer Dick Simpson, former Illinois Senate President Emil Jones, law professor and drafter of the 1970 Illinois Constitution Ann Lousin, former state Sen. Steve Rauschenberger, Rob Blagojevich, brother of former Gov. Rod Blagojevich, and political blogger Rich Miller.
Additionally, the site hosting the trailer features a dated photo of Madigan and his daughter, Illinois Attorney General Lisa Madigan.
On Thursday, Madigan's office claimed the documentary was being used to draw attention away from Republican presidential nominee Donald Trump. The Speaker's spokesman Steve Brown called the film "another step in the escape from Trump tour" for Rauner and his wealthy allies, who he referred to as "one percenters."
Madigan has been Rauner's chief political opponent during the state's budget battle. The powerful House Speaker has been part of the Illinois legislature since 1971.