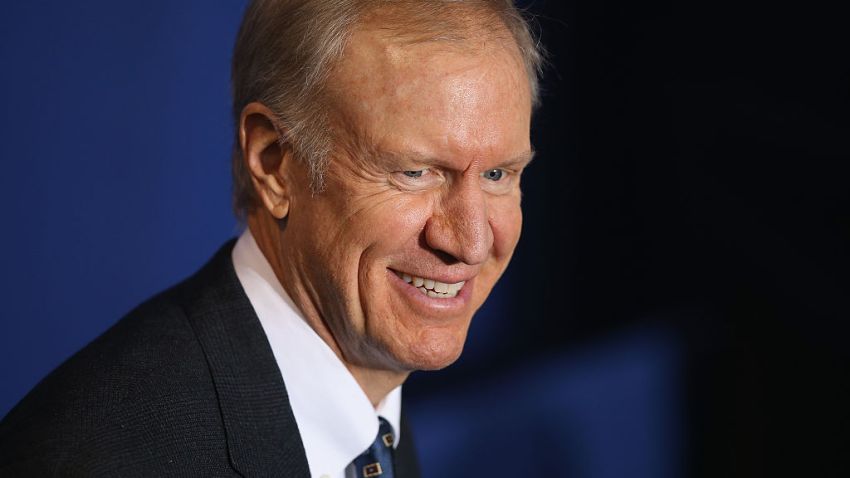 Gov. Bruce Rauner pushed for a comprehensive balanced budget with reforms to grow jobs, lower property taxes, improve schools and enact term limits in a State-Journal Register op-ed published Saturday.
The state's most recent stopgap funding plan expired at the start of the new year. In his op-ed, Rauner noted that Illinois has been without a budget for 18 months and that a prolonged will affect the state's higher education, health and human services and correctional facilities and other institutions.
The governor faulted lawmakers for not cutting spending and passing reforms to balance budget.
"Instead they have chosen politically expedient quick fixes that have made things worse in the long run," Rauner wrote. "As a result, today our state has about $11 billion in unpaid bills, a $130 billion unfunded pension liability and a shrinking population base. In fact, last year, Illinois lost more residents than any other state — nearly 40,000 people."
The governor also claimed his administration isn't "holding the budget hostage." However, he faulted House Speaker Michael Madigan for not engaging in discussions on structural change and "refusing to pass a budget in order to protect the status quo."
In the piece, Rauner outlined his intention to institute elements of his turnaround agenda, like a permanent property tax freeze and reforms to the state's workers' compensation system.
"Workers' compensation reform, coupled with lower property taxes, will bring down the cost of doing business in Illinois and encourage employers to locate, invest and create new jobs in our state," Rauner wrote.
The Republican also pushed to enact term limits on politicians, a move that would undoubtedly wrest power from Madigan if passed.
"When elected leaders are entrenched in office, they become less accountable to the taxpayers and more resistant to any change in the status quo," Rauner wrote. "Enactment of term limits would return government to the people. Just as importantly, it would send a signal to job creators across the country that Illinois is serious about changing the way we do business."
Nevertheless, Rauner conceded that it would be "unreasonable" to demand that every item of his agenda be included in a budget.
"Similarly, I believe it is unreasonable for the speaker to require that there be absolutely no change in order to agree upon a budget," he added
Rauner said he was "optimistic" about reaching a deal on the budget and structural changes, but claimed it was necessary for "all sides to want an agreement" to get anything done.
"It is my hope that all parties will come back to Springfield ready to work and negotiate in good faith so that we can set Illinois on a path to success for years to come," he wrote.
Rauner has made it clear that he won't consider a new temporary budget unless it includes reforms from his agenda, like term limits and a property tax freeze. The governor halted negotiations earlier this month after House Speaker Michael Madigan and Illinois Democrats failed to put forth a budget proposal.
The governor penned an op-ed in Crain's Chicago Business last week urging lawmakers to reform the state's workers' compensation system.