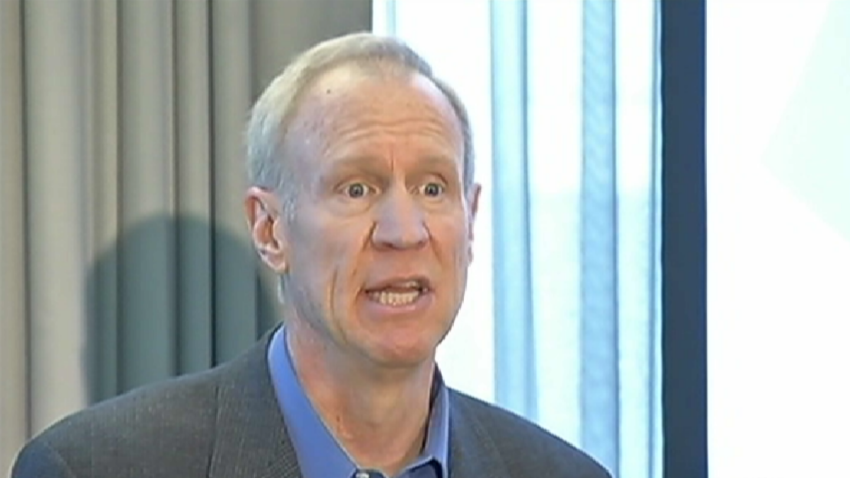 A day after Chicago Mayor Rahm Emanuel blasted Illinois Governor Bruce Rauner for a new campaign ad, the governor's campaign fired back.
The ad, which criticized Illinois House Speaker Mike Madigan and state Democrats for their failure to come to a compromise on a new budget, began airing this week, and the governor's campaign defended the ad's contents.
"People deserve to know the truth about what is going on in Springfield," the campaign said in a statement. "There is a compromise budget in front of them. Now, it's up to Speaker Madigan."
Rauner's campaign was criticized by Emanuel on Saturday, as the mayor issued a statement of his own as sniping continues over the budget stalemate in Springfield.
"The last thing Illinois needs is the only thing we've gotten since Bruce Rauner took office: more TV ads and still no budget," the mayor said. "The governor isn't having a policy debate. He's playing politics, and the entire state is suffering as a result.
"The Governor needs to take the ad down, and finally put a budget up," Emanuel added.
State lawmakers are heading back to Springfield this week for a special session to address the budget crisis. Officials have warned of drastic cuts, including stopping all new construction through the Illinois Department of Transportation, if a new budget is not agreed upon before the end of the fiscal year on June 30.