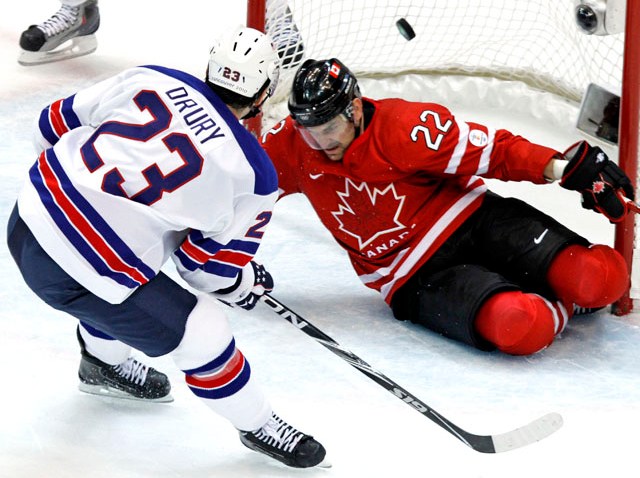 According to the Daily News, the New York Rangers are going to buy out center Chris Drury. This will free up some cap space for them to make a run at Brad Richards, which has been the big rumor for months now.
Drury will go down as one of the worst signings of the post-lockout era. He signed in the summer of 2007 for five years, $35.5 million dollars, or to the tune of a $7 million cap hit per season. Drury was never that type of player, but was smart enough to pour in 37 goals the season before he went to free agency (that's timing, people). He backed that up with another 8 goals in the playoffs, and the Rangers were only too happy to bring him home, as he grew up a Rangers fan in Connecticut.
But Drury was never going to live up to that contract, and not under the Broadway lights. He's always been a heart and soul player who just happened to cash in big goals. Those 30-goal seasons in Buffalo were a result of an up-tempo system and getting the rght minutes. But the 20-goal, leader type who kills penalties and leaves everything out there is what Drury is.
And Drury wasn't all that bad in The Apple. 25 and 22 goals his first two years there, on what were offensively challenged Blueshirt teams. Last season is where things really went south, as a terrible Rangers team wasn't helped by Drury dipping to only 14 goals. Injuries ravaged this season for him, he only played 24 games.
But he'd be a great signing for the Hawks.
Forget what he's made, he's what the Hawks are screaming for on the 4th line. He has burglar-guts, kills penalties, wins faceoffs. He's also a veteran leader on a team that simply doesn't have a lot of it.
Jonathan Toews could use more than just Brian Campbell's voice to help guide this team. And after this buyout and injuries, he'll be cheap. Some don't think a 4th-line center matters, but it does on the Hawks. They need to roll four lines. They need to know that last unit can take minutes and be productive. Drury can do that. He provides center depth. And at 35, he'll only be looking to win. He can do that here. The Hawks should let him.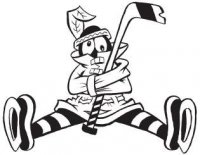 Sam Fels is the proprietor of The Committed Indian, an unofficial program for the Blackhawks. You may have seen him hocking the magazine outside the United Center at Gate 3. The program is also available for purchase online. Fels is a lifelong 'Hawks fan and he also writes for Second City Hockey .