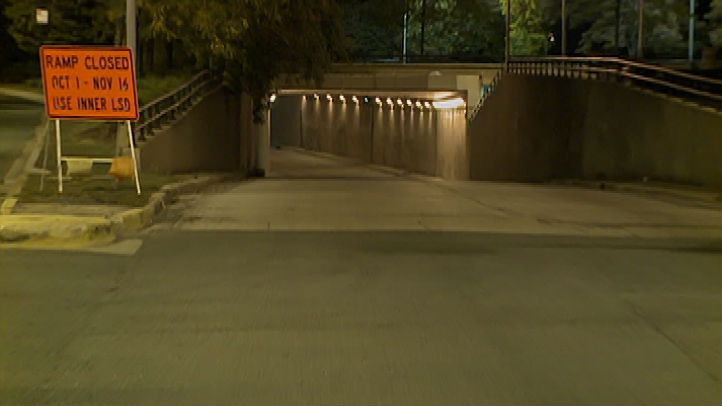 Just in time for the Magnificent Mile Lights Festival, and holiday shopping season in general, drivers trying to get around the north end of Michigan Avenue can breathe a sigh of relief.
After shutting the ramp to Lake Shore Drive on the first of October, the Chicago Department of Transportation says the ramp from Northbound Michigan Avenue to Northbound Lake Shore Drive will re-open for Friday evening's rush.
Commuters will enjoy the repreive from a lengthy and congested detour on Inner Drive up to LaSalle. The 50-year-old viaduct and ramp underneath it were in disrepair, CDOT said.
Officials with the city agency say the work was completed on time, and on budget. The retaining walls lining the ramp are shored up, there is new lighting in the tunnel and it is repaved.