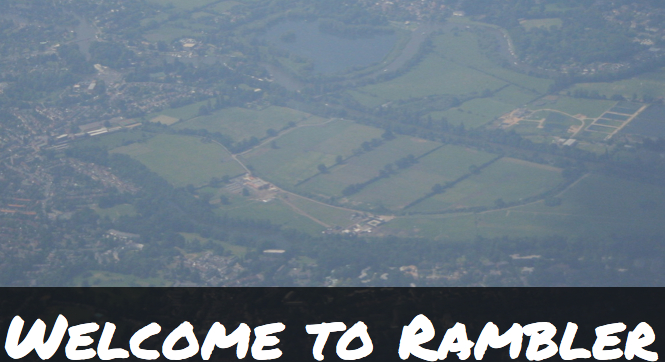 Not every tech project in Chicago has a large staff, fat rounds of funding and a goal to change the way commerce or communication function. Some projects are more modest, more focused and often, more fun.
Meet Rambler, the brainchild of Chicago's very own UX and design guru, John Roa. Here's how the app came together: During a trip to Iceland, a woman approached John in a bar and asked if his name was Gunnar. It's not, but he took the time to inquire why she had posed the question. Turns out, a friend of hers had been to the same area she was visiting and had made her a scavenger list of things to do and see.
On the list: find a local with the common local name "Gunnar."
A devoted traveler, Roa cottoned to the idea. People who intimately know certain locales can help visitors avoid the banal and the touristic by suggesting what they, the natives, do. Even more, by providing this sort of list of ideas, a game could be fashioned by their execution (you've heard of gamification, haven't you?).
Enter Rambler. Rambler takes the idea of a scavenger hunt around the world, and turns it into a game. The more things you do, the more points you get. The app is new, but the suggestions that I found while browsing are quite good (have you taken your pants off on the CTA?), if limited. Rambler went live just a few days ago.
It's always nice to see good ideas borne out of real frustration and need come to fruition. Are you heading out on a trip in the near future? Rambler might help you find something awesome to do. But for now, if you do have something excellent in mind that you do near your own home, toss it on the site, it could use your insight.
Alex is a writer and technologist who covers emerging companies in the Midwest. He has worked previously for numerous early stage technology companies, contributes to The Next Web, and has a particular interest in watching the social web monetize.