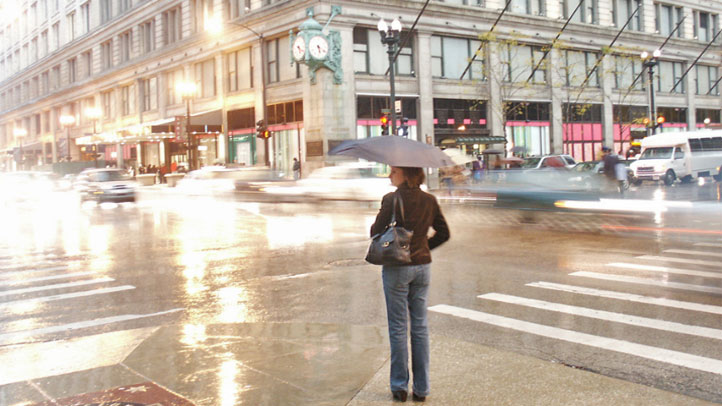 After a nearly record-breaking day for summer-like warmth in Chicago, the area returns to spring with plenty of rain on the way.

Radars show a few isolated showers and thunderstorm moving through the south suburbs and northwest Indiana Wednesday morning, but the rest of the metro area will be spared of sogginess until later in the week.

Until then, Chicago should see mostly sunny conditions and slightly cooler temperatures with highs in the low to mid-80s. Tuesday's high officially hit 91 degrees at 3:22 p.m. at O'Hare International Airport.

Those temps will turn cooler along the lakefront Wednesday evening as winds turn in off Lake Michigan with gusts of up to 25 mph, dropping lows into the 50s.

Thursday's temperature rebound is expected to spike to between 75 and 80 inland. A chance of showers and a few storms continues in far southern counties.

Umbrellas are needed for the weekend with scattered showers and a few thunderstorms beginning Friday and continuing through Tuesday. Radars show highs maintaining in the low to mid 70s inland during much of the weekend.