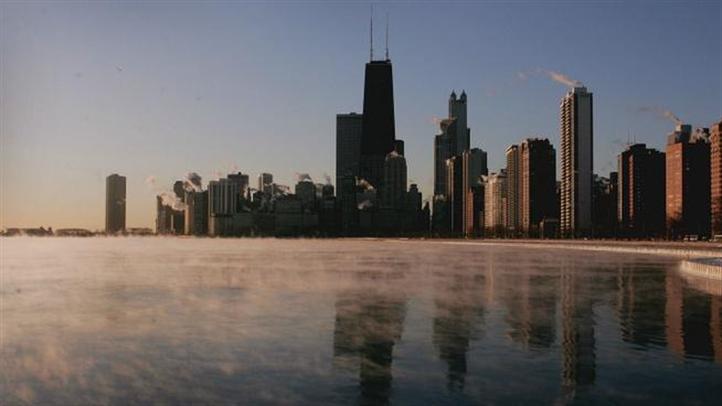 After a tumultuous Thursday night filled with high winds, flooding and marble-sized hail in some areas, severe weather has mostly moved out of the area.

A threat for showers remains south of Chicago ahead of a cold front expected to force 70-degree highs back into the low 50s along the lakefront and low 60s inland.

As the front slides south into Chicago, NBC Chicago meteorologist Andy Avalos predicts areas along and south of I-80 will be favored for storms and severe weather, along with warmer temperatures.

Keep your umbrella handy in the city, though. Scattered showers could return Friday night as lows settle in between 50 and 56.

The weekend should prove mild but much cooler than the week's mid-80s. The weekend begins with cloudy, breezy conditions and occasional showers. Temperatures are expected to range from 60 along the lake to the higher 60s and even low 70s inland.

Rain remains in the forecast through Tuesday, with on-and-off showers expected.

Meanwhile, the Chicago area cleans up from the first big storm of the month. St. James Armenian Church in Evanston is evaluating the damage done by overnight lighting. A bolt apparently struck the facade, causing hundreds of bricks to come crashing down.

Residents in Niles are contending with flood cleanup after streets became covered in several feet of water.