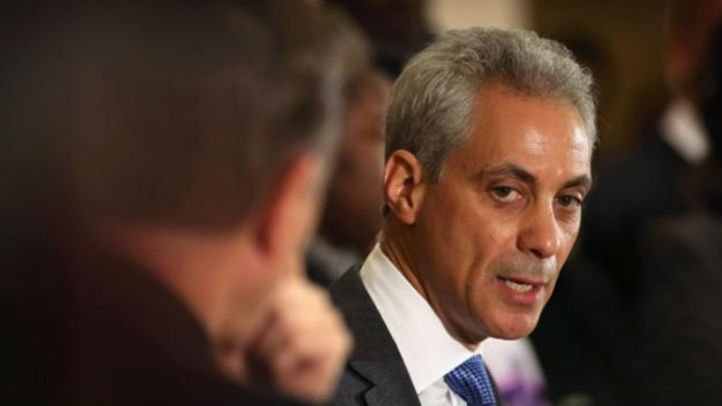 Mayor Rahm Emanuel wrote a check for $7,151.89 to the City of Chicago to cover the tab from his September 2012 trip to the Democratic National Convention in Charlotte after the Chicago Tribune inquired about a tax-financed move to transport city cops to the splashy political event.
The Tribune reported Monday that Emanuel submitted the four-figure sum late November possibly as a result of its probe for more information on the recruitment of three security officers to join the mayor at the election-season gathering. Emanuel took the stage there for a speech honoring President Obama, for whom he served as chief-of-staff before running for Chicago mayor.
Emanuel's check covered expenses for rental cars, airline tickets and a hotel room for an officer on his security team (all of which were paid for with taxpayer dollars), the newspaper said, noting that City Hall did not give a response to why the mayor needed several officers with him instead of his usual one.
The Tribune has been on Emanuel's case to make his travel bills transparent since last January, and he has since paid back almost $22,000 and revised travel guidelines to rule against using tax money to pay for vaguely defined non-Chicago "campaign-related business." The policy clear states, "If the trip involves only campaign-related activity, (security) detail's travel expenses shall be paid for by campaign."
In April, the paper revealed that City Hall shelled out $355,000 to pay travel fees for 56 Emanuel trips since 2011. An Emanuel rep stated back then that "the mayor, regardless of where he is, is always the mayor, which is why he has security detail with him at almost all times. The security detail is serving him in his official capacity."