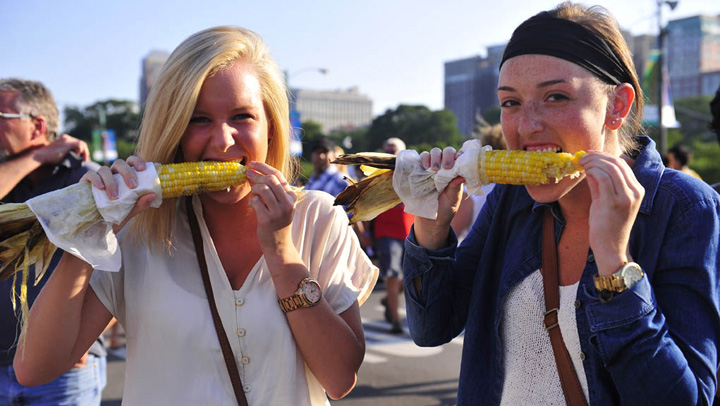 That giant turkey leg may cost a bit more bread at the Taste of Chicago this year.
According to the Chicago Tribune, Mayor Rahm Emanuel is seeking to increase the price for a strip of 12 food from $8 a strip to $8.50.
Emanuel's proposed increase for tickets to the Petrillo Music Shell concerts is a lot more dramatic, doubling prices from $25 to $50.
Three-thousand general admission lawn seats will also be available at an unknown ticket price, the newspaper reported, but not more than $25. More than 30,000 lawn seats will still be free.
After a host of changes over the past couple of years, city officials say the revamped food festival was profitable last year for the first time since 2007.
This year's Taste of Chicago will be held on July 9-13 at Grant Park.