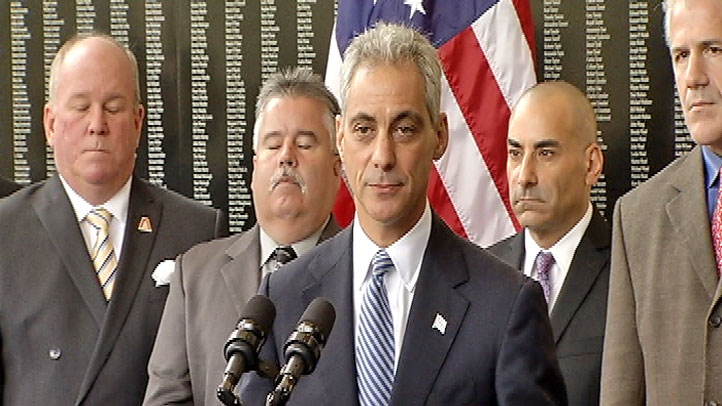 Mayor Rahm Emanuel wants the DePaul University men's basketball team to play in Chicago, but declined to say where exactly their games should be held.

"I want them to pick Chicago. They want to pick Chicago. They've been looking at this for 15 years. I want to bring it to a conclusion that's successful for them and successful for the city of Chicago," he said at an unrelated press event Monday.

The DePaul Blue Demons currently play at the Rosemont Arena, but that contract ends after the 2015 season. A pair of recent published reports indicated the team was in talks to play their games at the United Center or at a brand new stadium near McCormick Place.

The mayor didn't comment specifically on those reports but said his administration was working with university officials to keep the team in the city.

"DePaul, for years, has been talking about a stadium in Chicago that's better for their basketball team, better for their fans, and better to be closer to home. It is in our interest, as a city, that they choose Chicago, and so we're going to work together to look at Chicago being a home for DePaul's Blue Demons," said Emanuel. "It will be a win for DePaul and it will be a win for the city of Chicago."