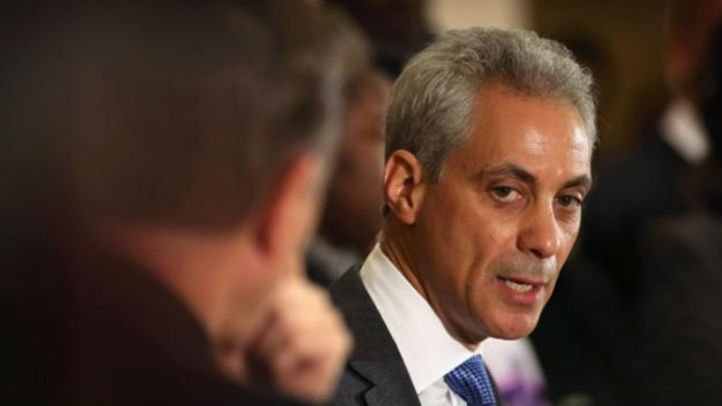 Chicago Mayor Rahm Emanuel has a lot of plans for Chicago Public Schools if he wins a second term, but his opponents in the February election have some sharp criticism for those plans.
Emanuel's education agenda, announced Thursday, is an ambitious one, promising an 85 percent graduation rate.
While the mayor faced several questions about his education plans, one inevitable question hovered over the announcement as he discussed his previous decision to shutter 50 schools in Chicago.
"It was the most difficult and wrenching decision," he said. "I didn't want to do it."
The move was a target for Emanuel's competitors.
"The closing of 50 schools and then the drift toward opening more charter schools," said mayoral challenger Ald. Bob Fioretti.
Emanuel boasted plans to offer more college scholarships, allowing students with a B average to receive free community college, and addressed why he does not favor an elected school board.
"I don't think we should let politics back into our schools," he said.
Challenger Jesus Chuy Garcia said the mayor's education plan falls short.
"We know he closed the schools, we know he polarized the city, we know the impact of the school closures are devastating many communities," he said.