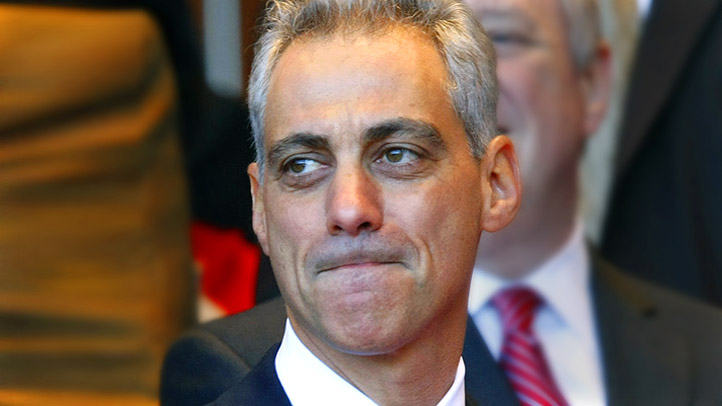 Mayor Rahm Emanuel Tuesday formally introduced a modified version of his children's safety zone ordinance that would put speed cameras around hundreds of schools and parks around Chicago.
"This is about making sure people abide by the law," the mayor said, brushing aside criticism of the plan as a revenue grab by the city. He said Chicago has been investing in its children, now it is protecting them.
Responding to input from some the city council, the mayor is softening some provisions of the ordinance as it would be implemented. For the first 30 days after a camera is installed in a safety zone, drivers will also only get warnings. Afterward, fines will climb from $50 for cars traveling 6-10 miles over the posted limit in the safety zone to $100 for cars traveling 11 miles or more over the limit.
Fr. Christopher Devron of Christ the King Jesuit College Preparatory High School on the city's west side side stood by the mayor as he introduced the ordinance. In the past nine months, there have been five people injured in car pedestrian accidents near the school. In on instance, a car struck the building.

"When I heard about this I was ecstatic, " he said.

The proposed ordinance will get at least one hearing before a city council committee before being brought to the floor. More changes are possible.