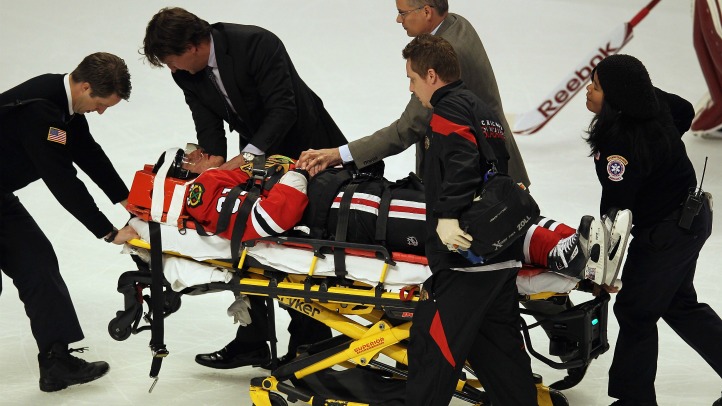 The Phoenix Coyotes winger who took out Marian Hossa during the Blackhawks' playoffs run could get a suspension reprieve.

Following the nasty April hit, Raffi Torres appealed the length of his 25-game suspension in May, and the NHL is expected to announce its decision in the next day or two.

Torres struck Hossa during Game 4 of the Western Conference Playoffs. His shoulder collided into the Hawks winger's head, and Hossa smashed into the ice. He was taken off on a stretcher and didn't return to the series.

Everyone from fans to teammates to Police Supt. Garry McCarthy called for Torres' suspension.

"He was cursing the fans and pointing his stick at them," McCarthy said. "What Torres did could jeopardize two careers and two livelihoods."
The NHL ruled to suspend him, a punishment expected to cost him $21,341.46 per regular season game. The league called the hit "violent and dangerous" and noted it broke three league rules.

"While we acknowledge the circumstances of certain hits may cause a player's skates to come off the ice, on this hit, Torres launches himself into the air before making contact," said NHL Senior Vice President of Player Safety and Hockey Operations Brendan Shanahan. "This is a violation of the Charging rule."

Torres has so far served 13 games of suspension, all during his team's playoff run.

Commissioner Gary Bettman said he wanted to wait until after the Stanley Cup Final to announce any decision on whether or not to shorten Torres' suspension.