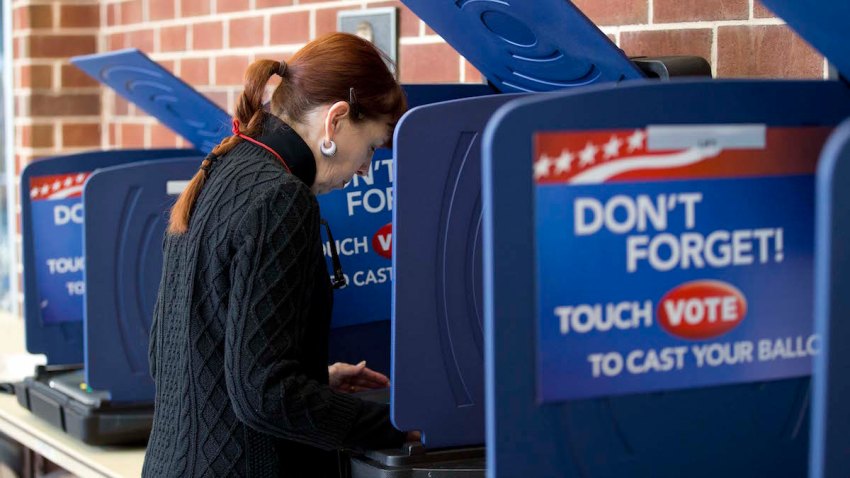 Race to Watch is a twice weekly Ward Room column dedicated to helping voters familiarize themselves with candidates in the lead-up to the March 15 primary elections. This week's focus is the 10th District House race.
In the race for Republican Rep. Bob Dold's 10th District House seat, Nancy Rotering is facing Brad Schneider in the March 15 Democratic primary.
Rotering is an attorney and the current mayor of suburban Highland Park. She began her political career in 2005 after being appointed to the city's Environmental Commission. Rotering joined the city's Plan Commission a year later.
She also served as a Highland Park City Councilman from 2009-2011. During her tenure, Rotering served as Liaison to the city's Design Review, Traffic and Historic Preservation Commissions.
She previously served as a member of the Lake County Water Supply Advisory Committee and was an officio board member of the community Family Center for her work on behalf of the Juvenile Diabetes Research Foundation.
Rotering founded the Environmental Education Program for North Shore District 112 Schools.
She also worked as a member of the Treasurer's staff at General Motors Corporation and as an attorney for McDermott, Will & Emery before leaving to focus on government work in 2008.
Rotering received an endorsement from Sen. Dick Durbin this week.
Schneider served as the representative for Illinois' 10th congressional district from 2013 to 2015 before being ousted from office by incumbent Dold in the 2014 election. Schneider defeated Dold in the 2012 general election to win the seat.
During his time in office, Schneider has supported the Affordable Care Act, Social Security and medicare, LGBT rights and sustainable energy, among other things.
Prior to his political career, Schneider worked in management consulting. In this role, Schneider handled strategic planning and succession management for family-owned businesses. He also owned and managed a life insurance agency until 2003.
Schneider is a President's Circle member of the Chicago Council on Global Affairs and he previously served as a board member for Business and Professional People for the Public Interest.
He is also active with the Jewish Fund/Jewish Federation of Metropolitan Chicago where he served as a board member for the American Jewish Committee. He also served as the chair of the Chicago Alliance of Latinos and Jews.
Schneider recently received an endorsement from the Congressional Hispanic Caucus' BOLD PAC.
"BOLD PAC is proud to give Brad Schneider our endorsement," PAC Chair Tony Cardenas said. "I worked side by side with Brad in Congress and, with my fellow colleagues, I know him to be a proven leader dedicated to being a champion for issues important to the Latino community."
Dold is running unopposed on the Republican ticket. Dold defeated Democratic nominee Dan Seals in the 2010 election to replace incumbent Rep. Mark Kirk, who had been elected to replace Barack Obama in the U.S. Senate.
He later lost the aforementioned 2012 race to Schneider before beating him in the 2014 race.
Dold is considered a moderate Republican. During his tenure, Dold has supported abortion rights, gun control reforms and has not fought to repeal the Affordable Care Act.
During his recent tenure, he replaced Aaron Schock in the House Committee on Ways and Means, which is the main tax-writing committee in the U.S. House of Representatives.
Dold also serves on the House Subcommittee on Human Resources and the House Subcommittee on Social Security.
The general election is slated for Nov. 8.