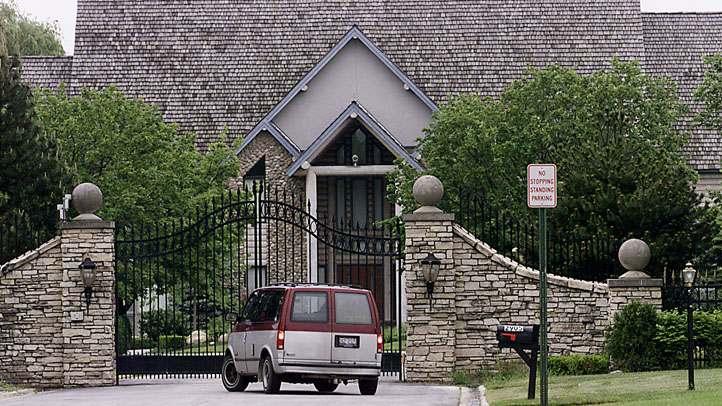 The gated, 16-room mansion built by Grammy Award-winning R. Kelly in 1997 in suburban Olympia Fields is officially on the market.

Kelly, 44, is selling the mansion, part of a $2.9 million foreclosure lawsuit, for $1.595 million. Kelly reportedly failed to make mortgage payments on the property at 2945 Maros Ln. since June 2010.

JPMorgan Chase filed a foreclosure suit on the Maros Lane mansion in July. The home's appraised value went from an estimated $5.2 million to $3.8 million in the span of a year.

The 20,000-square-foot property, boasting eight full baths, four fireplaces and an indoor pool, is listed in a short sale.

The realtor told the Chicago Tribune that Kelly's home is occupied, "based on what we know." Kelly also reportedly is renting a place in Chicago's Trump Tower.

This isn't the first of the R&B star's homes to hit the market. The 11-room Lakeview mansion once belonging to Kelly sold for $2.64 million in August.

Kelly bought the four-bedroom, 8,000-square-foot Chicago home at 1010 W. George St. in 1994 for $1.107 million and sold it for $2.25 million in 2002.

The home is where Kelly allegedly made a sex tape with an underage girl, though he denied being in the tape and was acquitted of charges in 2008.