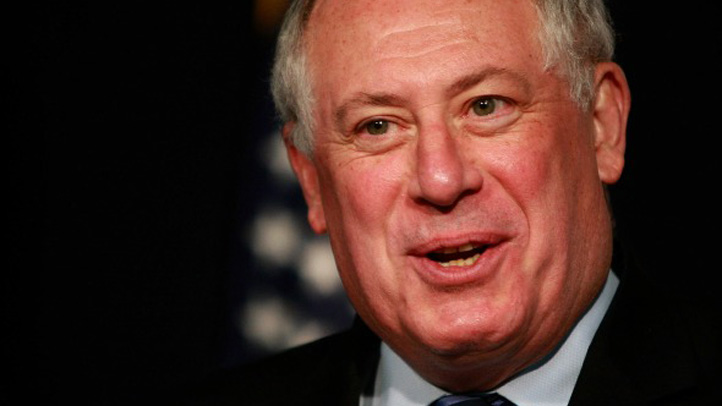 School transportation and Medicaid were hit hardest in a $32.9 billion state budget signed Thursday by Gov. Pat Quinn, hours before a new fiscal year began.

Quinn trimmed $376 million approved by lawmakers in an effort to "support Illinois on its continuing path to fiscal and economic recovery," the governor said in a statement.

Money for Medicaid was cut by an additional $276 million. That brings the Department of Healthcare and Family Services budget to $14.3 billion, or about
4.5 percent below current levels.

Illinois will still have to pay for medical services, however, so less money means bills are simply paid more slowly. Unless something changes, about $1.5 billion in Medicaid bills will be left unpaid at the end of the year, adding to backlog that already amounts to $6 billion or more.

"The point is to get the interested parties to the table to negotiate in good faith'' on controlling Medicaid costs, Quinn budget director David Vaught said in an interview with The Associated Press.

Transportation money the state provides to local schools will be cut by $89 million, which leaves nearly $206 million, even with current spending.

Vaught said the purpose of that cut is to focus limited state resources on classrooms.

"That's a local function, getting the kids to school,'' Vaught said, referring to the transportation money as ``excess'' state funds.

Reducing state aid for transportation is likely to force schools to take money away from other educational services in order to keep buses running.

Quinn eliminated all the money the state provides for regional offices of education around the state. The cut of about $11.3 million does not eliminate the offices, but it would force local taxpayers to come up with the money or close the offices.

Lawmakers rejected both of Quinn's education cuts. They have the option of restoring the $376 million that Quinn cut Thursday. Unless they take action, however, Quinn's version of the budget is
the one Illinois will follow for the next year.
Copyright AP - Associated Press