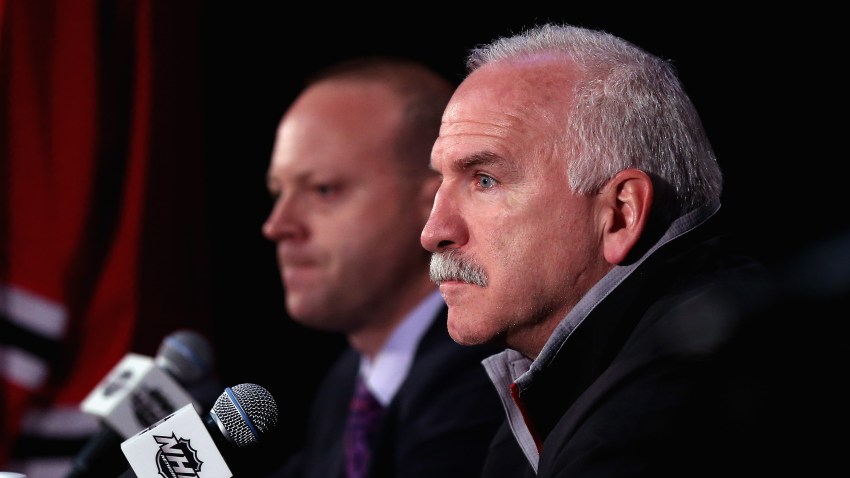 The Chicago Blackhawks were plenty steamed after a controversial call was made in their Tuesday game against the San Jose Sharks, and apparently the NHL saw validity in their displeasure.
At least that's the case according to head coach Joel Quenneville, who stormed out of his postgame press conference on Tuesday after answering just one question. On Thursday, the coach spoke to the media again and said that the league didn't agree with the call that was ultimately made.
"Did they agree with the call? No," he said. "But we did speak to the league and got some clarification on the play. I just think there's education across the board and you have a lot of people in the middle of the process making the decisions. As long as we're getting it right is what we're looking for."
Quenneville's conciliatory language marks a step back toward the middle for the coach, but NHL commissioner Gary Bettman is fully confident in the way the league handles video review cases.
"The purpose of the coach's challenge, particularly on goaltender interference, was consistent with the notion that it was a judgment call," Bettman said during a press conference. "In the final analysis, we are extraordinarily pleased with the way it's working. Is it perfect? Pretty close."
Somehow, we doubt that Quenneville, Marian Hossa, or Brandon Mashinter would agree with the commissioner, but they'll have no choice but to deal with it, at least for the foreseeable future.