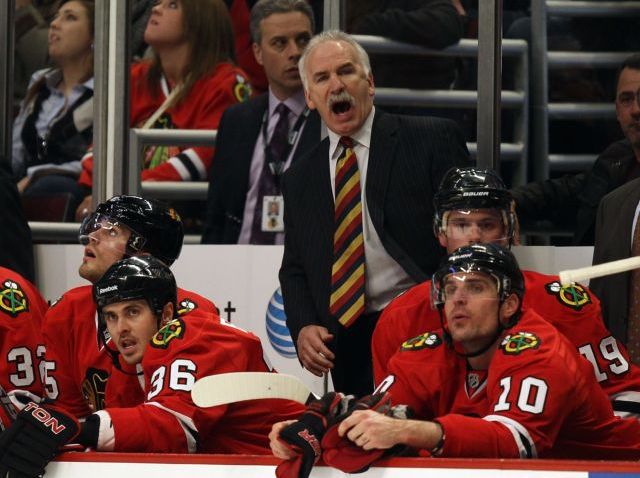 Blackhawks Head Coach Joel Quenneville is back with the team and back on the ice following a bout with a bleeding ulcer.
Quenneville was hospitalized last Wednesday after being treated for gastrointestinal bleeding and was later released on Saturday.
In Q's absence, the Blackhawks went 3-1 under the direction of assistant coach Mike Haviland.
Quenneville is expected to coach the team Thursday night against the Nashville Predators.