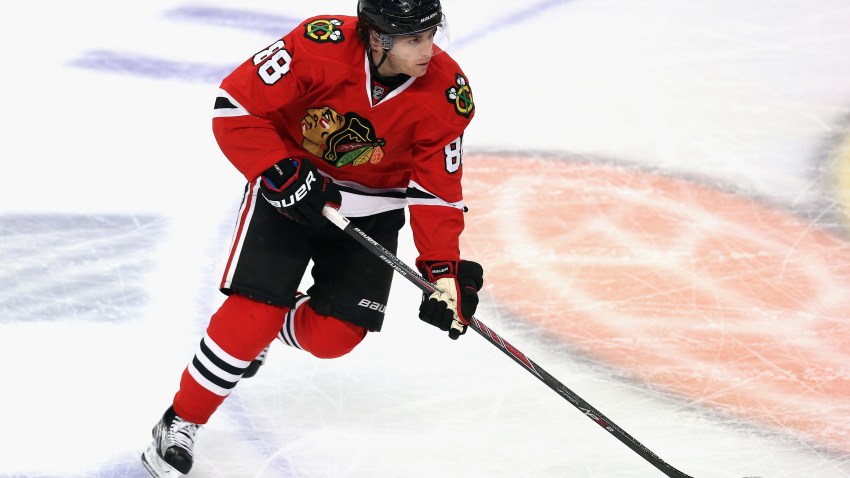 The Chicago Blackhawks have won their last two games to help vault them back into serious discussion about a Central Division title run, but the news could get even better as Patrick Kane continues to make progress after suffering a broken clavicle in late February.
"There's been excellent progress," head coach Joel Quenneville said before last night's game. "It could be good news. We'll see."
While that's far from a hint that Kane will be back on the ice in the near future, it is good news for a team that has struggled offensively without him. In the 15 games that Kane has been out, the Blackhawks have only scored three or more goals on seven occasions, and they have been shut out three different times. In that span, they are averaging just 2.4 goals per game, and as a result they have been putting extra pressure on their already shaky defense and on Corey Crawford in net.
Even with those factors in place, the Blackhawks have to be careful not to allow Kane to rush himself back. Collarbone injuries are delicate and take some time to heal, and letting Kane come back and take contact is something that has to be weighed carefully before it takes place. As evidenced by Monday's game against the Kings, which saw the Blackhawks hit repeatedly all over the ice, games are only going to continue getting more physical from here, and even though Kane is adept at avoiding checks, teams will want to test his resiliency early and often when he does get back onto the ice.