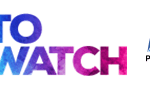 The U.S. men's curling team, coming off back-to-back Olympics finishing near the bottom of the tournament, completed a stunning turnaround by winning its first-ever gold medal.
Midwest snowboarder Kyle Mack took home his first piece of Olympic hardware these Games.
[NATL] See It: Views of Olympic Stadiums, Structures and Villages From Previous Winter Games
Snowboarder Ester Ledecka, who shocked everyone (including herself) by winning a skiing gold medal, did it again.
There was plenty of excitement in Pyeongchang on Saturday (starting Friday night in the U.S.). Here five things you might have missed:
[[475042573, C]]
1. USA Curling Rocks! Men Win Historic Olympic Gold
For the fifth straight game, skip John Shuster and Team USA rattled the best curlers in the world, and again came away with a win — for the U.S.'s first ever Olympic curling gold medal — by defeating Sweden 10-7.
Shuster converted a double-takeout for a 5-point end in the eighth — an exceedingly rare score that made it 10-5 and essentially clinched the win.
"Tell you what, it was a lot of fun," Shuster said after the match. "And that's where the week changed for us and changed for me, was to allow myself to go out there and enjoy it and let the work show through. Holy cow."
It was the first 5-point end the U.S. has had in these Olympics. They've had only one 4-point and five 3-point ends leading up to this game.
"On the morning of February 19, Matt's (Hamilton) birthday, the day we played Canada, I woke up and said 'I have a choice. I have a choice to rewrite my story, to write the story of this team,'" Shuster said.
Shuster was on the only other U.S. team to win an Olympic medal — he was the lead thrower on Pete Fenson's bronze-medal team at the 2006 Turin Games.
The Americans received a good luck call from Mr. T before the match. Diddy posted a pre-match good luck message online. And the King of Sweden was in attendance for their gold medal win.
Sweden takes home the silver medal for the second time since curling returned to the Olympics in 1998. Switzerland won the bronze by defeating Canada early Friday morning.
How to Watch: Watch a full replay here.
Must-see:
Oops: US Men's Curlers Presented With Wrong Gold Medals
US' Miracurl on Ice Breaks Internet After Gold
Shuster, Team USA Score 5 Points in 8th End of Gold Game
2. American Kyle Mack Takes Silver in Men's Snowboard Big Air
Sebastien Toutant of Canada won gold in men's snowboard big air on Saturday at the 2018 Olympic Winter Games.
Team USA's Kyle Mack took silver, while Billy Morgan of Great Britain took bronze.
The favorites were Canadian riders Max Parrot and Mark McMorris. Earlier in these Olympics, both athletes won slopestyle medals (Parrot earned silver, McMorris took bronze), but they are just as good — if not better — in big air.
How to Watch: You can catch a replay of the event here.
Must-see:
Even a Squirrel Can't Stop This Snowboarder From Winning

Kyle Mack Wins Silver With a Bloody Dracula
[[475042203, C]]
3. Skaters From Japan, Korea Win Gold in First Olympic Mass Start Event
Japan's Nana Takagi blasted past opposition in the final straightaway to win the first women's mass start speedskating gold medal, ahead of Kim Bo-reum of South Korea. This is Takagi's second gold medal of the Pyeongchang Olympics.
Irene Schouten of the Netherlands was leading into the final straightaway but went too wide on the final corner and had to settle for bronze Saturday.
In the men's event, top favorite Lee Seung-hoon skated a masterful race and unleashed a final sprint that no one could match to take gold for South Korea. He has now won 5 Olympic medals from 2010 through 2018.
Behind him, Belgian inline skater Bart Swings held on to take silver ahead of Koen Verweij of the Netherlands on Saturday.
In a tactical race, 5,000-meter champion Sven Kramer went for gold with four laps to go, but the Dutchman was caught just as he entered the final lap. From then on, it was a race among the trio, and Lee's skills on the tight final corner paid off.
It was the first South Korean gold medal at the Gangneung Oval.
Joey Mantia was the final skater to advance out of the men's semifinal 2 with three points. Mantia, the reigning world champion, finished ninth in the final.
Brian Hansen missed out on the final after finishing in tenth with just one sprint point.
Mia Manganello and Heather Bergsma both advanced to the women's final. Manganello finished seventh in the semifinal with one sprint point, while Bergsma qualified with five points. In the final, Bergsma finished tenth and Manganello finished 15th.
The mass start event made its Olympic debut in Pyeongchang. Rather than racing in pairs around the oval, the mass start has up to 24 competitors racing simultaneously.
"Mass start's amazing, because as soon as you cross the line, you know who first, second and third are," Mantia said previously.
Bergsma had said she likes mass start "because you have to have a tactic with it."
How to Watch: Watch a full replay of the event here.
Must-see: German Skater's Soundtrack Choice Causes a Stir Online
4. Switzerland Wins Gold in 1st-Ever Olympic Alpine Team Event
It was a team effort.
Switzerland took down top-seed Austria on Saturday to win gold in the first-ever Olympic Alpine skiing team event.
The Swiss team was leading 2-1 and locked up the win when Austrian Marco Schwarz skied out along the side-by-side parallel slalom course. The team event victory marks the seventh gold in Pyeongchang for Switzerland's ski team.
Norway edged France in the bronze medal match.
Some of the world's top racers, including Americans Lindsey Vonn, Mikaela Shiffrin and Austrian Marcel Hirscher, skipped the event.
How to Watch: Watch a full replay of the event here.
Must-see: Nagasu Clarifies Comments After Unexpected Interview
[[475040223, C]]
5. Ledecka Gets Second Olympic Gold, This Time in Snowboarding
Ester Ledecka won the second leg of an unheard-of Olympic double, taking the gold medal in snowboarding's parallel giant slalom Saturday to go with her surprise skiing victory in the Alpine super-G earlier in the Winter Games.
The Czech star, top-ranked on the snowboarding circuit but never a threat until now in skiing, is the first to win gold medals in both sports.
She outraced Selina Joerg of Germany to the line in the final and won by .46 seconds, a much more comfortable margin than the .01-second edge in the super-G race that left her staring at the clock in shock.
How to Watch: Watch a full replay of the event here.
Must-see: The 'Rare' Moments That Left US Figure Skaters With Worst Performance in Modern-Day Olympic History