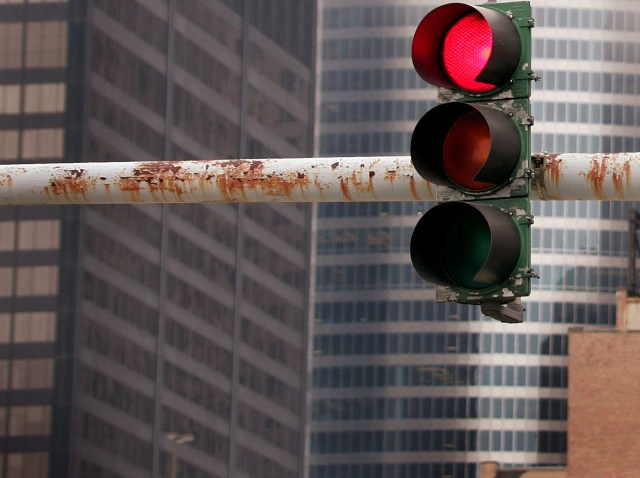 Angry drivers with metaphoric pitchforks will descend on the suburban Lombard headquarters of red-light camera company RedSpeed tonight to protest their stinking cameras.
Foil the flash!
But these aren't just angry ordinary folk who have gotten ticketed and want revenge. A roster of angry pols is also scheduled to attend, led by state Sen. Dan Duffy (R-Barrington Hills), who wants to ban the cameras in Illinois.
Republican gubernatorial candidate Adam Andrzejewski is also scheduled to speak.
Because, God knows, an anti-red light coalition could be a powerful one, uniting young and old, urbanite and suburbanite, reckless driver and careful judger of yellow light lead time.
Anger toward the cameras is especially pronounced in the suburbs, where officials have been found to place cameras at potentially lucrative but relatively safe intersections, like those that don't allow right turns on red, than on dangerous intersections known for drivers who zoom straight on through despite red lights.
So it's on to . . . Lombard. RedSpeed's headquarters is at 400 Eisenhower Lane North; the festivities begin at 7 p.m.
Protestors are encouraged to bring flash lights to give RedSpeed a little taste of what it's like to see their cameras clicking in the rear-view mirror.
"We shouldn't have to live in fear of 'the flash'," BanRedCams.com says.
No, we shouldn't.
Especially when money, not safety, is the name of the game.
Steve Rhodes is the proprietor of The Beachwood Reporter, a Chicago-centric news and culture review.
Copyright FREEL - NBC Local Media