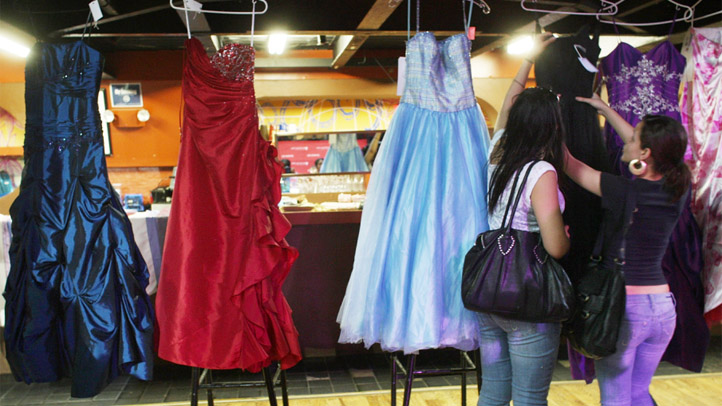 Prom season is quickly approaching, yet many girls' dreams of a fairy-tale evening are out of the question unless they've got a fairy godmother.

The Glass Slipper Boutique once again will stay true to its name and help hundreds of Chicago Public School girls get their dream night.

For 13 years the Chicago-based non-profit has provided new and gently used gowns, shoes, jewelry and handbags for girls who are unable to afford the cost of a dress and accessories.

The company says it has helped more than 23,000 girls attend their high school prom and will do so again this year on April 14, 21 and 28.

About 700 girls will be provided with a dress and accessories on a first-come, first-served basis each of the three days at McCorkle School 4421 S. State St.

Zengeler Cleaners also donated more than 5,000 brand new and gently-used prom dresses, valued at $2.3 million. The company, now the leading collection point for Glass Slipper donations, will clean, press and make minor repairs free of charge to dresses received at the store.

Suburban high schools have helped with the donations, sending dresses from schools including Carmel, Deerfield, Libertyville, Lake Forest, New Trier and Stevenson.

In preparation for the boutique's opening day this Saturday, 2,500 prom dresses will be delivered and displayed Thursday.

For donation information visit www.glassslipperproject.org.