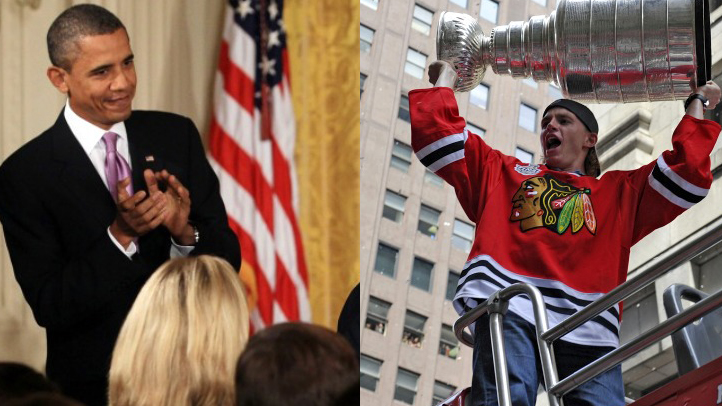 The Blackhawks are headed to the White House.

President Obama will honor the team's 2009-2010 Stanley Cup victory with a ceremony at 2 p.m. Friday, March 11, a White House source told NBCChicago.

While in Washington, the Blackhawks also will join the Washington Capitals to host a children's street hockey clinic on the South Lawn.

Michelle Obama, NHL Commissioner Gary Bettman and USA Hockey Executive Director Dave Ogrean will oversee the games as part of the first lady's "Let's Move!" anti-childhood obesity campaign.

Mrs. Obama is partnering with the NHL and USA Hockey along with other organizations across the country to encourage kids to make healthy choices about food and exercise.
Members of the Blackhawks team and staff will visit soldiers at Walter Reed Army Medical Center during their trip, as well.