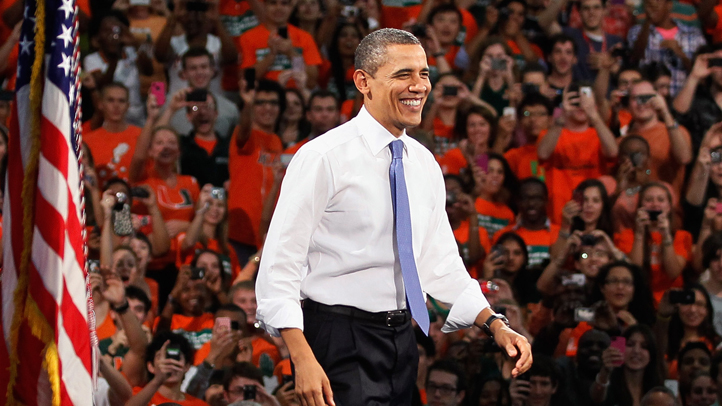 It may not go down as a Joe Namath-type guarantee, but President Barack Obama believes he'll be welcoming the Chicago Bulls to the Rose Garden for a championship celebration.

He also believes he'll have five more years to make good on that guarantee, but that's a whole different matter.

Obama spoke at length with ESPN's Bill Simmons about his hometown team, including why the team has a better chance of winning it all this season.
"Deng seems more confident. Boozer is in better shape. Derrick Rose has matured. I'm a little worried about making sure that they give him enough rest with the back spasms that he had. But the Bulls, I think, are right in there. I think they've got a great chance. The Heat are playing better than anybody right now. And when those folks get going on a fast break, it's over." -- President Barack Obama
Obama also said he was aware of Jeremy Lin's talents before Lin-sanity took hold of the country. The two are both Harvard graduates, and Obama says Secretary of Education Arne Duncan -- former CPS head and captain of the Harvard basketball team -- tipped him off to Lin's talents some time ago.

But Obama says he isn't worried about having Lin in the same conference as his Bulls, nor is he upset that the team didn't pick up the point guard when he was available for the taking.

"We've got this pretty good point guard on the Bulls as well. So he might not have gotten as much PT [playing time] as he did," Obama said.