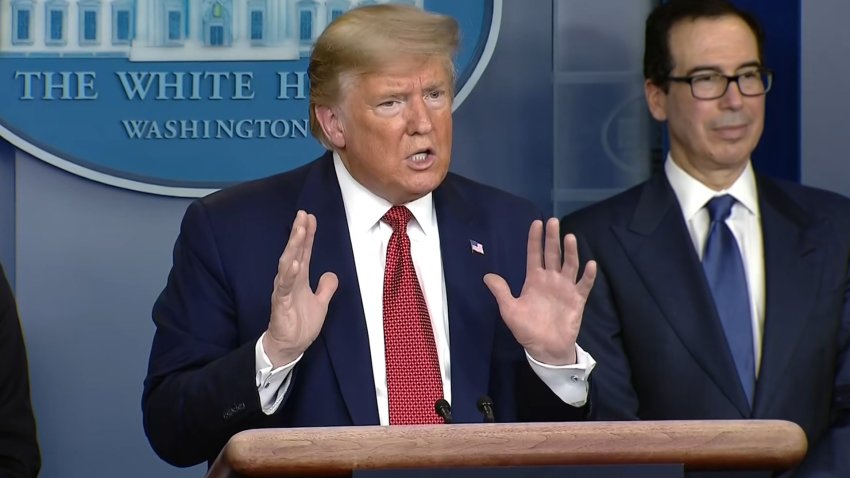 President Donald Trump has approved a major disaster declaration for the state of Illinois in the midst of the coronavirus pandemic.
The president's declaration paves the way for additional federal assistance for the state, which is one of the hardest hit during the crisis.
The order releases funding for crisis counseling for affected individuals in all areas of the state, along with funding for emergency protective measures as the date deals with a spike in virus cases.
As of Thursday, Illinois has reported 2,538 confirmed coronavirus cases. Nearly 700 people returned positive tests results over the last 24 hours, with seven additional deaths reported in the last day.
Several other states, including New York, California, Florida, Washington and Louisiana, have also been approved for federal disaster declarations.