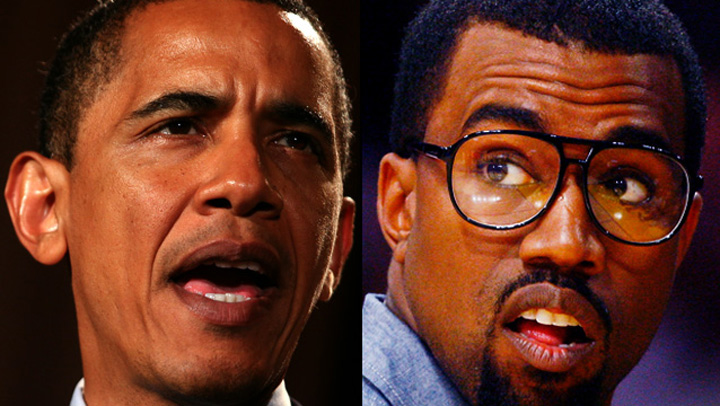 President Barack Obama and Kanye West can both claim Chicago roots, but that doesn't appear to factor into how the leader of the free world views the rap star.

Obama famously called West a "jackass" after he stormed the stage during Taylor Swift's acceptance speech at the 2009 MTV Music Awards.

But that was a few of years ago. What about now? Well, it seems Obama isn't waffling on this one, at least according to an interview with The Atlantic.

Obama was reacting to a question about whether he prefers Kanye or Jay-Z, and professed his fondness for J over 'Ye.
"Although I like Kanye," Obama continues, with an easy smile. "He's a Chicago guy. Smart. He's very talented." ... "Even though you called him a jackass?," I ask. "He is a jackass," Obama says, in his likable and perfectly balanced modern-professorial voice. "But he's talented."
Before you accuse the President of rooting against the home team -- in favor of a New Yorker at that -- keep in mind that he still publicly supports the Bulls, and would definitely take Derrick Rose over Jeremy Lin.

Sounds like smart presidential politics to us.