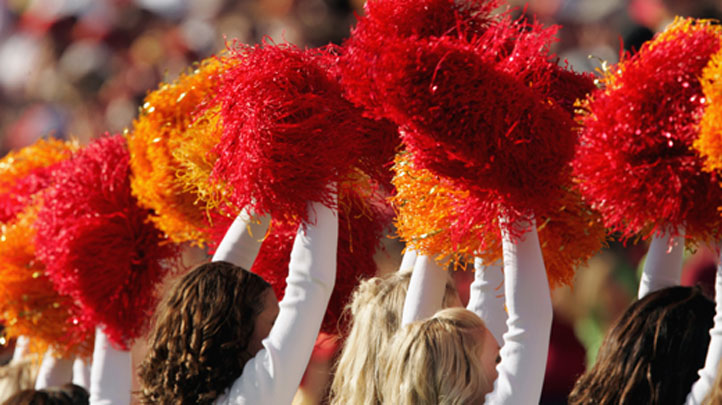 Congratulations to Hersey and Elk Grove High Schools for being our Prep Destination of the Week!

Despite going up against the "War on the North Shore" between New Trier and Evanston and a rivalry that pits two of the most decorated Catholic schools in the state, Elk Grove (6-1) and its quest for an outright Mid-Suburban League title joined Hersey (4-3) to garner the most support for the NBC 5 Prep Destination of The Week.

Both schools will appear on the segment for the first time.

Polls closed at noon Wednesday with a total of 9,955 votes. Hersey at Elk Grove took the NBC 5 News Today Facebook poll with a total of 4,570 votes, while Mount Carmel at Saint Rita came in second place with 4,338 and New Trier at Evanston came in third place with a total of 1,047 votes.

The final regular home season game will take place at Elk Grove High School at 7:30 p.m. Friday.

The Grenadiers battled injuries in pursuit of its first conference crown since 2004. That season, Elk Grove completed its second unbeaten regular season in school history to reach the Class 7A Quarterfinals. It's the school's most successful season in the last 30 years.

Meanwhile, after winning just five games in the last four seasons combined, Hersey is hoping to reach the playoffs for the first time in seven years. The Huskies can assure themselves of that with a win on the road.

Our NBC 5 News Today crew will travel to Elk Grove Friday for an early morning tailgate.

We invite GrenNation and the Orange Crush to put on your school colors and bring your sings and school spirit out to the Elk Grove football field starting at 5:45 a.m.!
And don't forget to take pictures with your cameras and cell phones! Email us your favorite snapshots to isee@nbcchicago.com.

We'll air our Top five favorites on Monday.