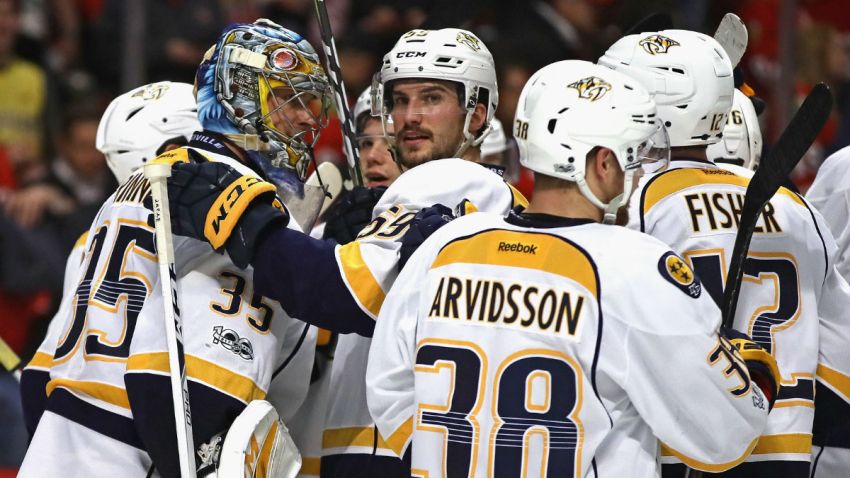 Nashville Predators fans have a lot of angry feelings toward the Chicago Blackhawks, and now they're being invited to channel that frustration in a very unique way.
In a video posted by our very own Mike Berman, Predators fans are being given the opportunity to pick up a sledgehammer and hammer away at a car emblazoned with the Blackhawks' logo:
The opportunity to wield a hammer and inflict damage on a car sounds strangely theraputic, and it's all for a good cause. Fans are being charged money for the right to embrace their inner Incredible Hulk, and proceeds are going to charity.
The Predators have become known for their ticket policies, which prevent Blackhawks fans with Illinois zip codes from purchasing tickets to games. Even despite those measures, plenty of Blackhawks fans show up in Nashville anyway, and the team always has a vocal supporter's section in the stands.