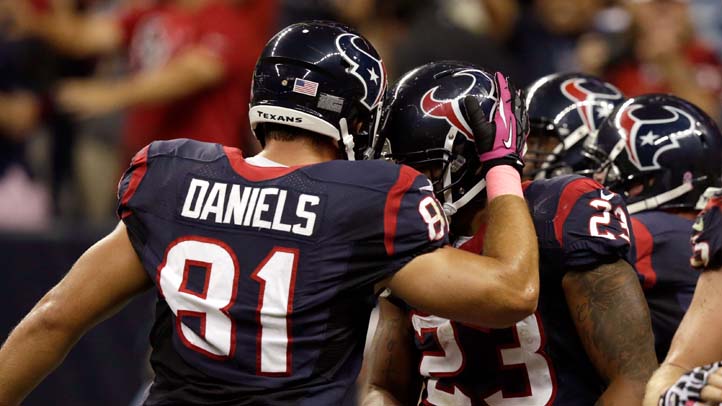 On Sunday night, the Bears will face the 7-1 Texans. It's a make or break game for the Bears, who own the same record. Here's what you need to know about before kickoff tomorrow night.

Stopping JJ Watt: As we have mentioned, Texans' defensive end J.J. Watt is the league's leading sacker. He is the Bears' biggest test since Clay Matthews. Remember how the offensive line did against Matthews? They need to improve from that game or they will be stopped before they are even started.

Strength vs. Strength: While the Bears have forced more turnovers than any other team in the NFL, the Texans have coughed the ball up fewer than any other team in the NFL. Something will have to give this Sunday evening. Will the Bears keep up their torrid pace of forcing fumbles and picking off their opponents, or will the Texans hold onto the ball?

Can the Texans contain Brandon Marshall? The Texans' tough defense plans on keeping Brandon Marshall double-teamed throughout the game to minimize his impact. While that could take away Jay Cutler's favorite target, it could also backfire as other receivers and Matt Forte are left open.

Return of Danieal Manning: After five seasons with the Bears, Manning wanted to stay in Chicago. The Bears didn't offer him what the Texans did, and he headed south. This is his first time back in Chicago, and he'll want to show off the defensive and kick return skills Chicago turned down.

Starting off a rough stretch on the right foot: After a relatively easy stretch of the schedule, the Bears are facing six teams in a row with winning records. The Texans are the best of the lot, and if the Bears want to ride their first half of the season to the Super Bowl, they have to start off strong on Sunday night.
Copyright FREEL - NBC Local Media