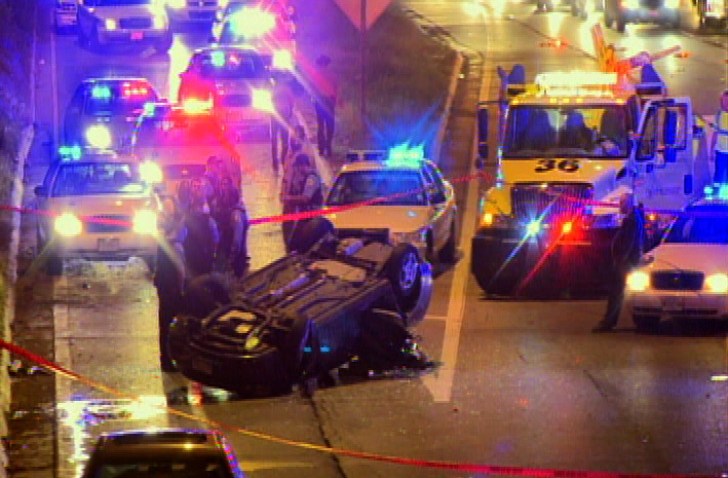 Another day, another Expressway crash.

One person died and another is seriously injured after chase down the Eisenhower Expressway went haywire, the Chicago Tribune reports.

It is believed to have begun on the South Side near 63rd and Wentworth, where a possible robbery occurred. Cops said two men were robbed of their cell phones, money and wallets in the parking lot of a gas station there, according to the Sun-Times.

The victims of the robbery supposedly took to the streets to pursue their attackers after the crime.

During the chase the alleged robbers' car flipped near California Boulevard on I-290 at about 11:25 p.m. killing the passenger, Jeffery O. Banks, 25.
The driver, a 29-year-old man who had been drinking, was pinned in the car. He was taken to Mount Sinai Hospital in critical condition and placed under arrest. A third man, a 27-year-old passenger from the back seat, attempted to flee on foot, but was was stopped by police.

Both robbery victims were unhurt.
Get Breaking SMS Alerts: Be the first to know when news breaks, and when weather changes dramatically.
News: Text CHIBREAKING to 622669
Weather: Text CHIWEATHER to 622669