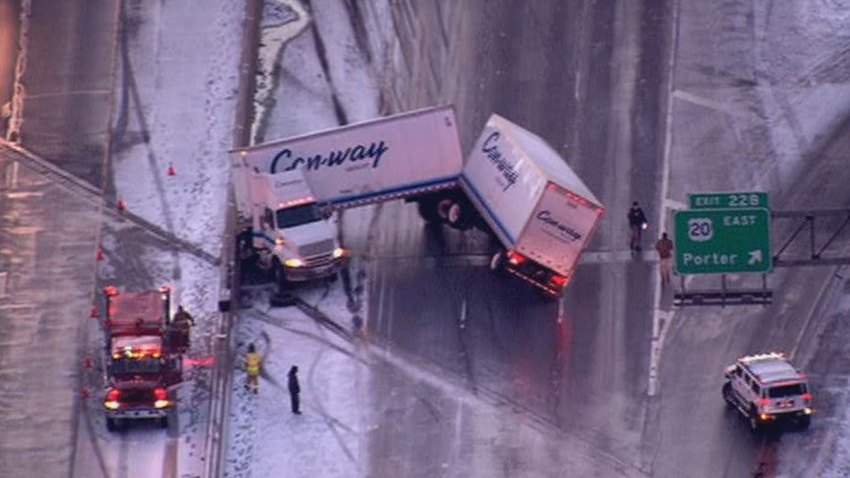 The eastbound lanes of Interstate 94 near Porter, Ind. were shut down Tuesday morning because of a jack-knifed tractor trailer.

Tow trucks and crews were on the scene near the Porter exit / U.S. Highway 20 at about 6 a.m. working to clear the roadway.

Additional crews were called in to deal with a reported spill.

Commuters should consider U.S. 20 or the Indiana Toll Road as alternatives.