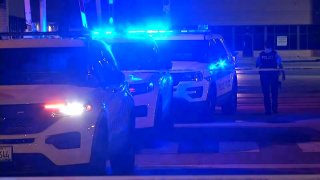 Chicago police are warning Saturday of a string of armed robberies of people on foot in the Lake View neighborhood.
In each of the incidents, armed individuals approached during the early morning hours, displayed a handgun and threatened to use force in order to take the person's items.
The latest reported burglaries happened at the following locations Saturday morning:
1500 block of West Cornelia Avenue at approximately 3:45 a.m.
3900 block of North Clark Street on at approximately 3:50 a.m.
1200 block of West Addison Street at approximately 3:57 a.m.
3100 block of North Halsted Street at approximately 4:15 a.m.
600 block of West Belmont Avenue at approximately 4:22 a.m.
Police warned people to be aware of their surroundings, stay in well-lit areas during the late night and early morning hours, pay attention to suspicious individuals and remain calm.
Authorities also noted to never pursue a fleeing assailant. Rather, police said to call 9-1-1 and report details of the offender, in addition to any vehicle information.
Anyone with information is asked to call the Bureau of Detectives for Area Three at (312) 744-8263.