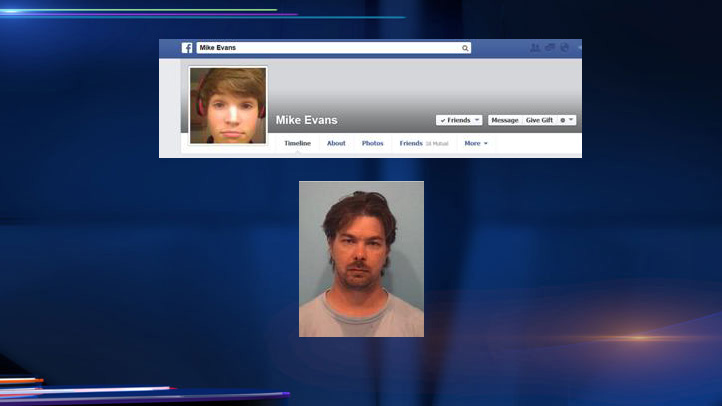 A convicted child sex offender is accused of setting up a fake Facebook account to strike up friendships with minors.
Police say Eric Thor Hakala, 37, of Naperville, set up a profile page using the alias "Mike Evans," a 15-year-old student from St. Charles East High School.
Detectives say Hakala was having sexual conversations and trading inappropriate pictures with several minor children in the Oswego, Batavia and the St. Charles area by using the fake profile account.
Police are asking parents in those cities to speak with their teens and go over their Facebook friend lists to see if they are connected with "Mike Evans."
If any communication is found, authorities are requesting parents to not report the activity to Facebook, but to preserve any conversations or photos.
Hakala faces numerous felony charges including two counts of Indecent Solicitation, two counts of Grooming, Harmful Material, and 10 counts of Possession of Child Pornography.
Anyone with information about the case is asked to contact the Naperville Police Department High Technology Crimes Unit at 630-305-5384 or the Batavia Police Department Investigations Unit at 630-454-2500.