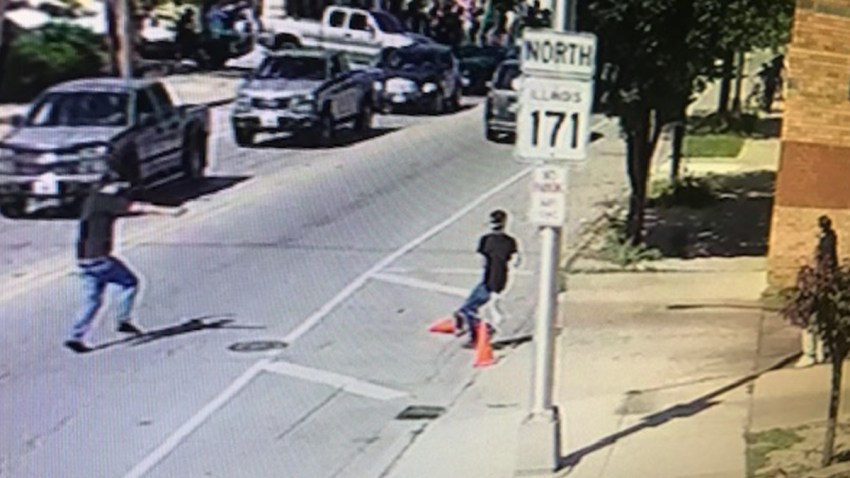 Police released an image from a surveillance video on Saturday showing the suspect in the shooting of a 16-year-old boy in southwest suburban Joliet, police said.
The shooting happened at around 1:58 p.m. on Saturday in the area of Collins Street and Elwood Avenue. According to police, the 16-year-old victim had been shot in the calf, and sustained non-life threatening injuries.
Police obtained surveillance video that showed the suspect firing a shot at the victim. He then ran eastbound through an alley. The suspect was last seen wearing a black t-shirt with white lettering and blue jeans, according to a news release from Joliet police.
Anyone with information about the suspect is asked to call the Joliet Police Dept. at 815-724-3385 or Will County Crime Stoppers at 800-323-6734.