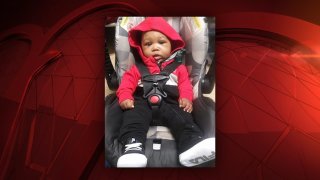 A 7-month-old baby was found safe Monday evening after an SUV with the young child inside was stolen hours earlier in Chicago's Marquette Park neighborhood, authorities said.
Additional details regarding where the baby was found weren't immediately available.
Police said the incident happened around 12:45 p.m. near 71st and California, when a 30-year-old woman exited her vehicle and entered a convenience store.
There, authorities said preliminary information indicates a man took the vehicle, a grey SUV, which had a 7-month-old infant inside, and fled northbound on California.
Officers found the vehicle before 4 p.m., but the baby wasn't inside, police said. Authorities were coordinating with federal officials for help in finding the missing child.
Check back for more on this developing story.