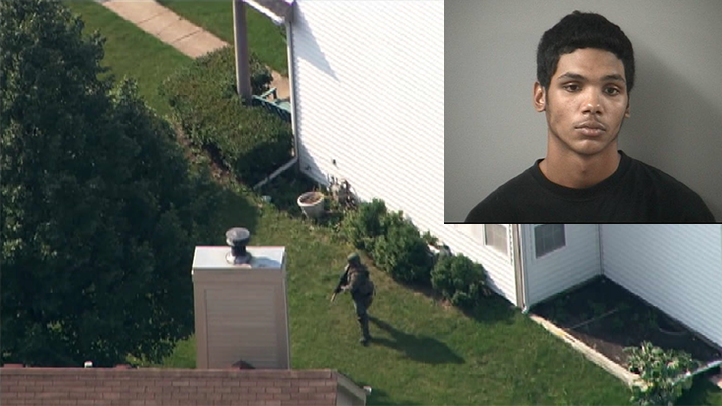 Police are searching for a man who barricaded himself inside a suburban Crystal Lake home in a domestic dispute Tuesday.
Crystal Lake Police Department secured an aggravated assault arrest warrant and criminal complaint for Daniel Hawkins, 23, after he created a domestic disturbance inside a house in the 1700 block of Somerfield Lane.
Around 1 p.m., police responded to reports of a young man armed with a handgun inside the house near Golf Course and Village roads.
Upon arrival, Hawkins pointed his gun at responding officers and began a verbal dispute, according to police.
Hawkins refused to come out of the home to work with law enforcement, according to police, and dozens of armed officers were dispatched to surround the home and line the streets of the quiet residential neighborhood.
Somerfield Lane, Copperfield Lane and Golf Course Road from Miller Road to Village Road were closed and residents were asked to stay away from the area as teams worked to coax Hawkins from inside the home without incident.
Just before 4 p.m., surrounding school districts were placed on a temporary soft lockdown and increased police presence were sent to schools and drop off areas as a precautionary measure.
"Additional resources were deployed in an attempt to make contact with Daniel Hawkins; however, these attempts failed as well," police said in a Tuesday evening press release.
"During the investigation it was determined Daniel Hawkins was not within the home and no threats to the general public were identified," police said. "This event has every appearance of being uniquely related to the individuals involved."
Police say because of the incident was domestic related, officers were released from the scene.
The incident remains under investigation by the Crystal Lake Police Department. Anyone who may be able to provide additional information is asked to contact police at 815-356-3620.