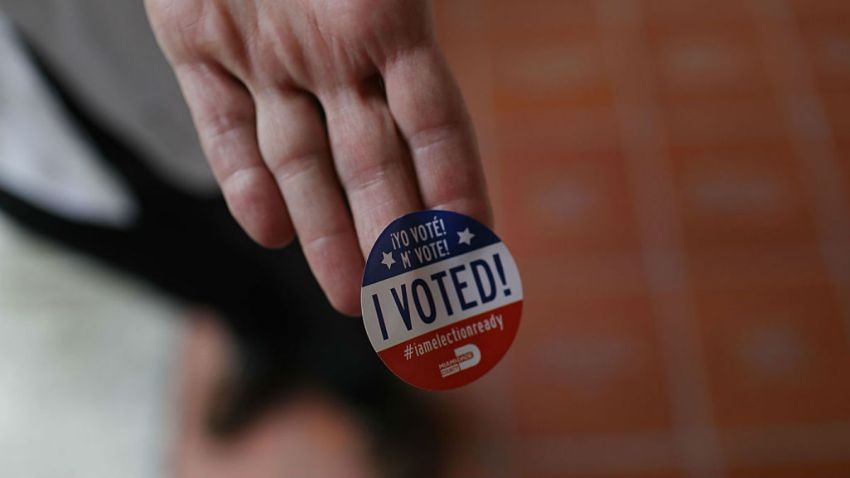 An investigation into the potential filing of fraudulent voter application information has expanded from nine Indiana counties to 56, police announced Friday.
Indiana State Police said earlier this week detectives had obtained a search warrant for business offices of the Indiana Voter Registration Project in nine counties. On Friday, they announced the number of counties involved in the investigation had jumped to 56.
The investigation into the Indiana Voter Registration Project began in August after allegations that fraudulent records may have been filed, possibly disenfranchising several voters.
With the investigation's expansion, authorities believe the total of potentially fraudulent records "may be in the hundreds."
Authorities said the investigation indicates the false information filed is a "combination of made up names and made up addresses, real names with made up or incorrect addresses and false dates of births with real names as well as combinations of all these examples."
"Victims of the activities by some agents of the Indiana Voter Registration Project may not discover they have been disenfranchised from voting until they go to vote and realize their voting information has been altered," state police said in a statement. "Such action may result in the citizen having to cast a provisional ballot."
The investigation is "complex," police said, and could take several more weeks, possibly even months, to complete.
News of the investigation's expansion precedes Tuesday's vice presidential debate, involving Indiana Gov. Mike Pence and Sen. Tim Kaine.
Voters are being urged to check their information and ensure they are properly registered at https://indianavoters.in.gov. If information listed on the site is inaccurate, potential victims should contact their local voter registration office and the 24-hour Indiana State Police Voter Registration Application Fraud tip line at (888) 603-3147.
The full list of counties includes:
1. Adams
2. Allen
3. Bartholomew
4. Benton
5. Blackford
6. Boone
7. Brown
8. Carroll
9. Cass
10. Clark
11. Clay
12. Clinton
13. Daviess
14. Dearborn
15. Decatur
16. DeKalb
17. Delaware
18. Dubois
19. Elkhart
20. Fayette
21. Floyd
22. Franklin
23. Fulton
24. Gibson
25. Grant
26. Greene
27. Hamilton
28. Hancock
29. Harrison
30. Hendricks
31. Henry
32. Howard
33. Huntington
34. Jackson
35. Jasper
36. Jay
37. Jefferson
38. Jennings
39. Johnson
40. Knox
41. Kosciusko
42. LaGrange
43. Lake
44. LaPorte
45. Lawrence
46. Madison
47. Marion
48. Marshall
49. Martin
50. Miami
51. Monroe
52. Montgomery
53. Morgan
54. Newton
55. Noble
56. Owen