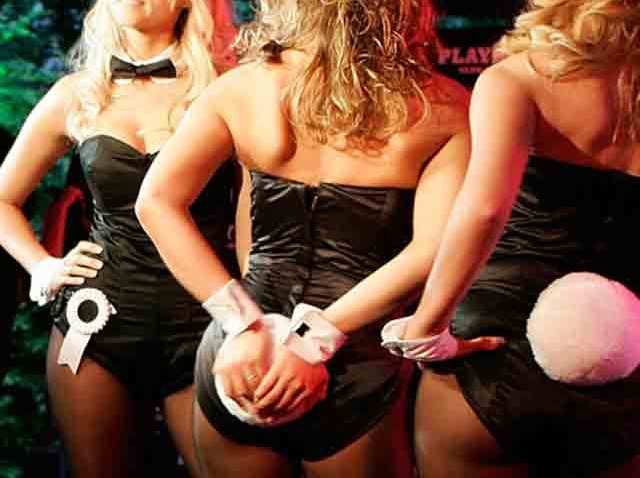 When it comes to porn, ladies love Playboy's brand, the company says.
That's pretty useful information as the Chicago-based company looks to improve its bottom line, reports Crain's Chicago Business.
Playboy did some research to figure out how to boost it's profit and discovered women find it's (ahem) programming more appealing than the smut they find elsewhere. Playboy took that information and came up with programming called "TV for Two."
The programs will be full of plot-driven dramas with a "sexy twist" said a company spokeswoman. According to their research, that's what women like.
Despite shrinking its offerings in recent years, TV remains Playboy's main money maker, accounting for $98 million of its $240 million in revenue in 2009.
But CEO Scott Flanders said during a shareholder meeting Wednesday that the new programming wont be its only focus. The company will also open up to three new Playboy clubs and ramp up its digital presence.
"TV for Two" hits the airwaves this fall.

Get Breaking SMS Alerts: Be the first to know when news breaks, and when weather changes dramatically.
News: Text CHIBREAKING to 622669
Weather: Text CHIWEATHER to 622669