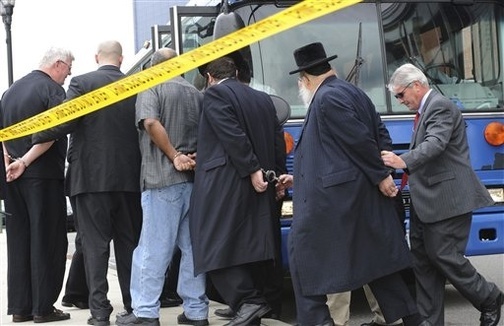 Running is the perfect travel workout because it requires minimal gear and can be done anywhere, weather permitting.

I'm leaving for a trip to Europe and my husband and I are traveling to Italy, Switzerland, and Germany. It will be our first trip overseas together, and my first time running outside the country.

Traveling on foot in a new city, by running or walking, is a great way to see the sights and explore neighborhoods you may otherwise miss.

My goal is to run twice on this vacation. Two runs may not sound very ambitious, but the rest of the trip will be quite active. We are visiting Cinque Terre in Italy and plan to check out the hiking trails in Cinque Terre National Park. We also have a full day bike tour planned in Tuscany. Combined with walking, I think we'll find plenty of ways to burn off the gelato and pasta to come.

For the runs we plan on doing, I have been researching travel and packing tips and have four recommendations to share:
Plan Ahead: Map My Run is a great resource to find recommended running routes across the world. For many countries, including Italy, a search is possible by city or region. Trip Advisoris also helpful to review comments and personal experiences. For example, I learned that the south part of Florence includes quieter neighborhoods to run in, especially past the Arno River.
Don't Forget Your Shoes: Also, don't forget to search the weather forecast before deciding what type of running gear to pack! Italy is hot in the summer, and the highs in the areas we are visiting are in the mid to upper 80s every day. My running-related packing list includes: -Running shoes
-Two outfits – socks, shorts, lightweight shirt, sports bra, light hat
-Running belt or waist pack
-Sunscreen
-Travel packets of cold water laundry soap.
Keep Safety in Mind: Ask your hotel or local travel office to figure out the safest neighborhood and streets where it is best to run in your destination. Consider bringing compass, a map, and a small amount of money in case you need to take a cab or train back to your hotel. I purchased a travel compass to bring on this trip, one that will easily fit in my running pack. I also have laminated, foldable city maps ready to go that came with travel books we purchased.
Relax Your Workout Schedule: Consider leaving your headphones in your hotel room -– use running as an opportunity to experience your surroundings. I plan to squeeze in a run during morning hours, before the heat of the day and tourist mode sets in. Lastly, don't sweat it if your travel runs aren't the fastest, best workout. It takes approximately two weeks of rest to start losing your fitness level.
I'll be back in a few weeks with a photo running recap in Italy. Ciao!