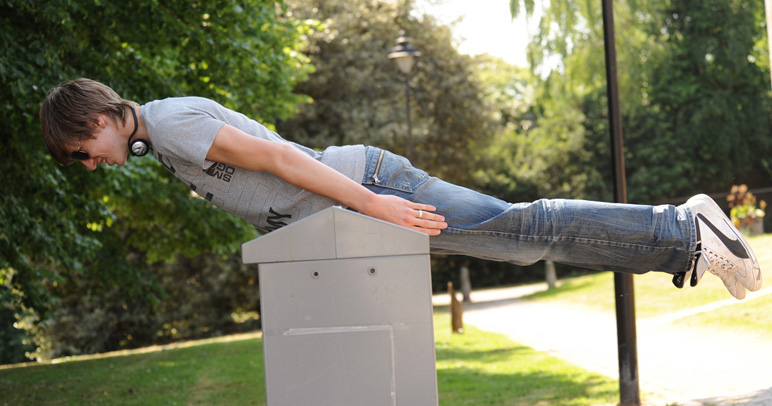 Bean visitors will have something else to snap a photo of besides their own reflection Saturday.

The "Plank the Bean Flash Mob" takes over Millennium Park at 2 p.m. "Planking" is the act of lying completely still, face-down with your hands at your sides.

Planking photos regularly pop up on Facebook and Twitter and even celebrities like Dwight Howard are known planksters.

More than 750 people have RSVP'ed on on Facebook for the event.

The flash mobbers will show up near the Bean and act casual until a whistle is blown at 2:15 p.m. At the sound of the whistle, mobbers will drop to the ground and remain in the plank position for three, motionless minutes.

It's the first time a planking flash mob has been organized in Chicago and it may be record-breaking. The planking party's organizers have contacted the Guiness Book of World Records in attempts to set the record for the most people planking at the same time in a public place.