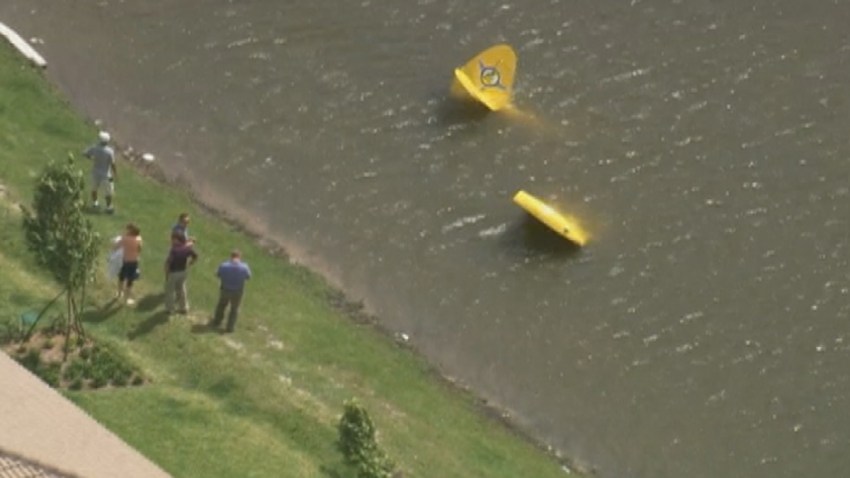 Crews have recovered two bodies from the wreckage of the learjet that crashed in a forest preserve near Wheeling's Chicago Executive Airport.
Rescue crews have been racing to remove the bodies before the impending winter storm hampered their efforts. The bodies were lodged inside the cockpit, which was submerged about six feet under water, according to NTSB officials who spoke at a news conference Wednesday.
The identities of the pilots are being withheld until their families can be notified.
The NTSB planned to use tow cable lines to pull the plane from the water Wednesday, but noted that the impending snow storm could hamper their recovery efforts.
They planned to have the plane entirely out of the water by early Thursday.
Once the plane is removed from the water, the NTSB plans to finish their investigation at an undetermined location. A full investigation could take six to 12 months, officials said.
FlightAware.com: Track of possible crashed plane | Images of Learjet 35