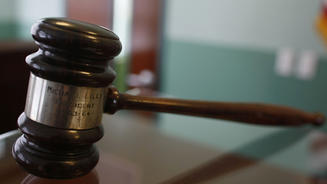 Mount Prospect is set to dish out a $6.5 million settlement to end a years-long lawsuit filed by a local pizzeria owner.
The Village Board approved the settlement with Tod Curtis, owner of Ye Olde Town Inn, Tuesday night, the Daily Herald reports.
Under the agreement, the village's insurance will pay most of the 6.5 million, $2 million of which will go toward attorney fees and legal costs.
Curtis, who has run the inn for more than 40 years, filed a racketeering lawsuit in 2008 accusing village officials and a local development company of conspiring to seize his land to make way for a new development project. The suit claimed the village and Oz Development LLC collaborated to try to drive him out for nearly a decade.
A confidentiality agreement would not allow either party to comment on the settlement, the Daily Herald reports, but Mount Propsect Mayor Arlene Juracek noted that in the settlement "neither the village nor any defendants admit to or have been found liable with respect to any allegations of the complaint."