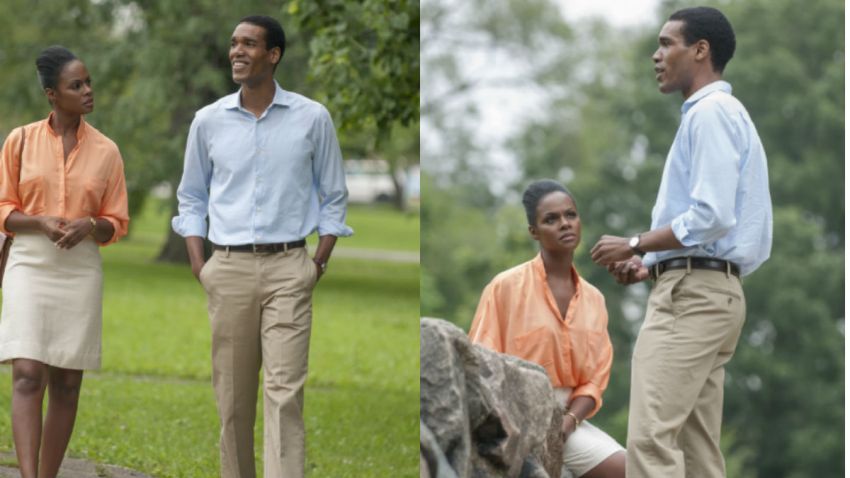 The first photos from the Chicago set of the Barack and Michelle Obama movie Southside With You were released Tuesday.
The film, which is categorized as a "romantic dramedy," centers on the story of the Obamas' first date in 1989 when they were living in Chicago.
A young Michelle Robinson, as she was known then, initially rejects Obama, but the plot picks up when she finally agrees to go on that first fateful date. At the time, he was an associate at the law firm where she worked. In their first date, he took her on a Chicago journey, from the Art Institute to a screening of Spike Lee's Do the Right Thing to an ice cream parlor, where they shared their first kiss. The pair married in 1992.
The parts for Michelle Robinson and Barack Obama are played by actress Tika Sumpter (Get On Up, Ride Along) and actor Parker Sawyers (Zero Dark Thirty, Survivor). The film is directed by Richard Tanne, who also wrote the screenplay.
Los Angeles-based State Street Pictures, of the Barbershop franchise, is producing Southside With You.
Filming takes place in Chicago throughout July.