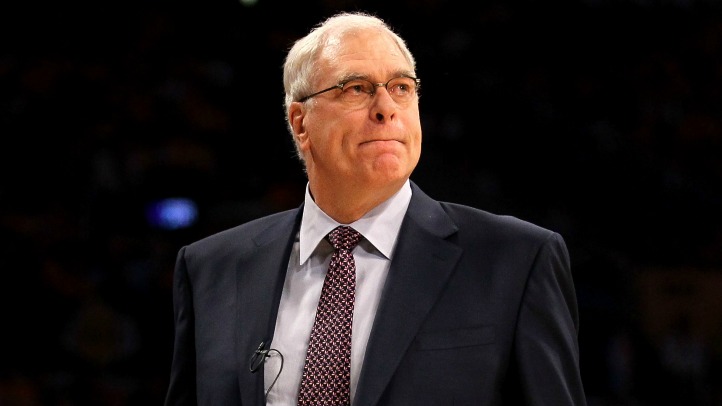 Phil Jackson, the greatest head coach in Chicago Bulls history – and perhaps in the history of the NBA – feels that Derrick Rose will emerge as a vocal leader on the team as he matures.
"As he grows older he will become more of a vocal leader, and I think that's an important aspect for a guy who wants to lead his team into the NBA championship level," Jackson said Friday on "The Waddle and Silvy Show" on ESPN 1000. "And that's the direction they're headed now."
Rose already has embraced his status on the team and his role as the leader, and he's used his rehab sessions at the Berto Center to motivate his teammates even though he can't be out on the court with them.
"That's why I come in early," Rose said during media day earlier this week. "Even when [my teammates] were coming in and working out, that's why I did everything up here [at the Berto Center], just to let everyone know that I'm alright. Letting them see me working hard in the back, or running on the court, shooting, just doing extra stuff so that it can take that pressure away from them."
Jackson understands the seriousness of Rose's knee injury and feels that patience must be exercised by everyone, including fans. But like most people, the coach just wants to see D. Rose back on the court as quickly as possible.
"I know it's going to take a while for that," Jackson said. "That's such a critical injury for a player, especially one that had such great ability to stop and start and change directions. But there's a period of time that everybody has got to give him. A year is sometimes the outer limits of that injury before one recovers, and a year would put them back in the month of May. Hopefully he can speed that up a little bit and get back in the middle of this season and contribute to the Bulls."