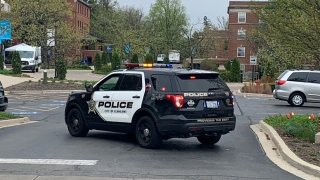 Students and faculty at Elmhurst University have been given the all-clear after being asked to shelter in place after a person with a gun was reported on the campus Wednesday afternoon.
According to police at the university, a "person with a gun" was reported near the Niebuhr Hall residence on Wednesday.
All students and faculty were asked to "seek shelter in a locked room," and to remain there until an all-clear was given, and that alert was given over loudspeaker Wednesday evening.
Authorities searched several buildings in the area, but it was unclear whether a suspect was identified.
We will have more information on this story as it develops.