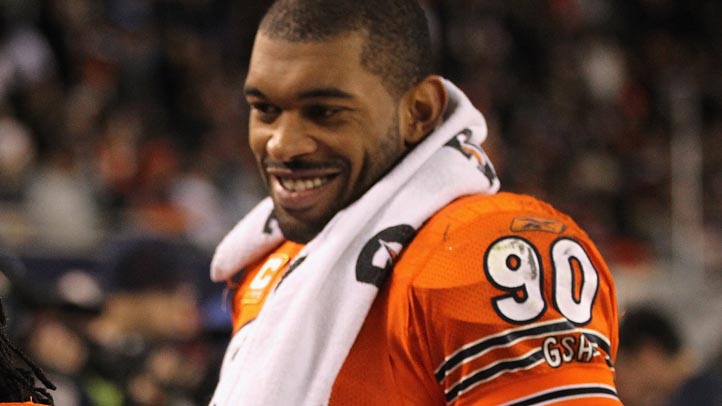 Chicago Bears star Julius Peppers defended his academic record Saturday afternoon and expressed his concern over the University of North Carolina posting his college transcript.

A week ago, the university posted a "test" transcript which was very similar to Peppers' purported transcript, including a 1.84 GPA. The transcript has since been removed, but the mistake does not bode well for a school that is already under review for academic fraud.

On Saturday, Peppers issued a statement to the Chicago Tribune.


"This statement is in response to false allegations regarding my connection to an academic scandal within the University of North Carolina athletic and African-American studies departments. This week has been an upsetting and challenging week for me, as one of my most private academic documents appeared on the university's website for public examination. I'm terribly disappointed in the fact that my privacy has been violated, as well as frustrated with whoever negligently and carelessly committed such a flagrant error."


The rest of his statement recounts his experience as a college student adjusting to independence and admits that his "priorities were not always aligned properly." Peppers then thanked Dr. Carl Carey and the athletic academic department for their help and guidance while he charted a course for his life.

Peppers expressed his continued gratitude for UNC's role in his growth and development.
"Going forward, a decade later, I can honestly say that I now understand the importance of supporting students early in their college career. Presently, I'm thinking of ways that I can use my experiences and resources to help assist them. Thanks and Go Heels."


See the Chicago Tribune's report for the full statement.